Labor Day weekend is peak summer here in the Keweenaw: the Big Lake has warmed, the forests are flush with life, days are still plenty long, and there's a bonus day to explore. What better way to spend the holiday weekend than at the Copper Harbor Trails Fest! 
Whether you're a seasoned trail expert or a newbie who is attending for the first time, there's a ton to do at this jam-packed event dedicated to the Keweenaw's epic mountain biking trails. Read on to find out why this is one of the best weekends to visit Copper Harbor every year!
What is Trails Fest?
The Copper Harbor Trails Fest has been a staple of the Keweenaw for almost forever. No, seriously: this is its 29th year! Hosted by the Copper Harbor Trails Club (CHTC), the event is a celebration of the epic trails that have grown up around the Copper Harbor area since the early-1990s.  One of CHTC's biggest fundraisers, Trails Fest offers several races for mountain bikers, trail runners, and kids.  Evening entertainment rounds out both Saturday and Sunday of the event, making this a full package experience for the entire family.
This "Family Reunion of Mountain Biking" got its start with a few dozen racers on old-school 'fat tire' bikes, cruising up and down the two tracks in and around Copper Harbor.  Today several hundred racers ride top-of-the-line mountain bikes on over 40 miles of dedicated non-motorized trails.  For a town of just over 100 people, the transformation of Copper Harbor into a biker's paradise for one weekend is a sight to behold!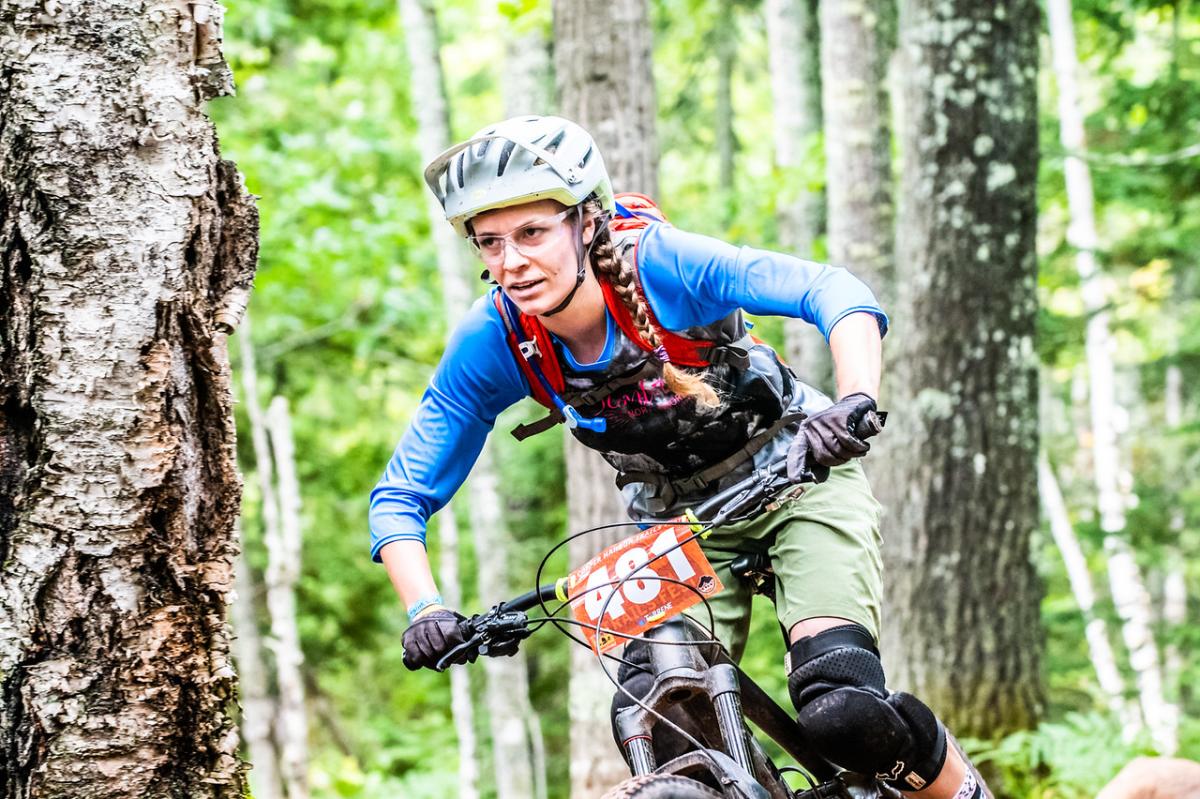 The Races
The best part about racing at Trails Fest is that while each race is competitive, it's not dominated by pro racers.  There aren't any prize pools, just locally made awards from artists passionate about the trails.  That means almost everyone has a chance to win!  This makes for a fun atmosphere as everyone roots on the field to reach their fullest potential.
There are five distinct races at Trails Fest for you to take part in over two days of racing.  Here's what's on offer this year, in order of when they are held.
XC
The original!  The Trails Fest cross-country race will take you on a 14 or 29.5 mile course around some of Copper Harbor's most challenging and scenic singletrack trail.  Over 200 racers ride out through downtown Copper Harbor to begin the race first thing Saturday morning, setting the tone for the rest of the weekend.  Long racers take a trip all the way out to High Rock Bay before returning to Copper Harbor after a few huge hill climbs.  Shorter racers do one big hill climb and enjoy an abbreviated course, leaving extra time (and energy) for later.  Racers are timed for the whole race, meaning every second of sweating counts.
Downhill
The Trails Fest Downhill race takes place on Overflow, Copper Harbor's biggest, baddest trail.  The fastest mountain bikers speed down from the top of Brockway Mountain to the bottom in three minutes flat, which is quite a bit faster than you could drive the road.  This trail features huge jumps, fast berms, chunky rock gardens, and a literal cliff that must be traversed if you want a chance to win.  Only the craziest adrenaline junkies apply!  This event is a thrill to watch and is the top spot to spectate.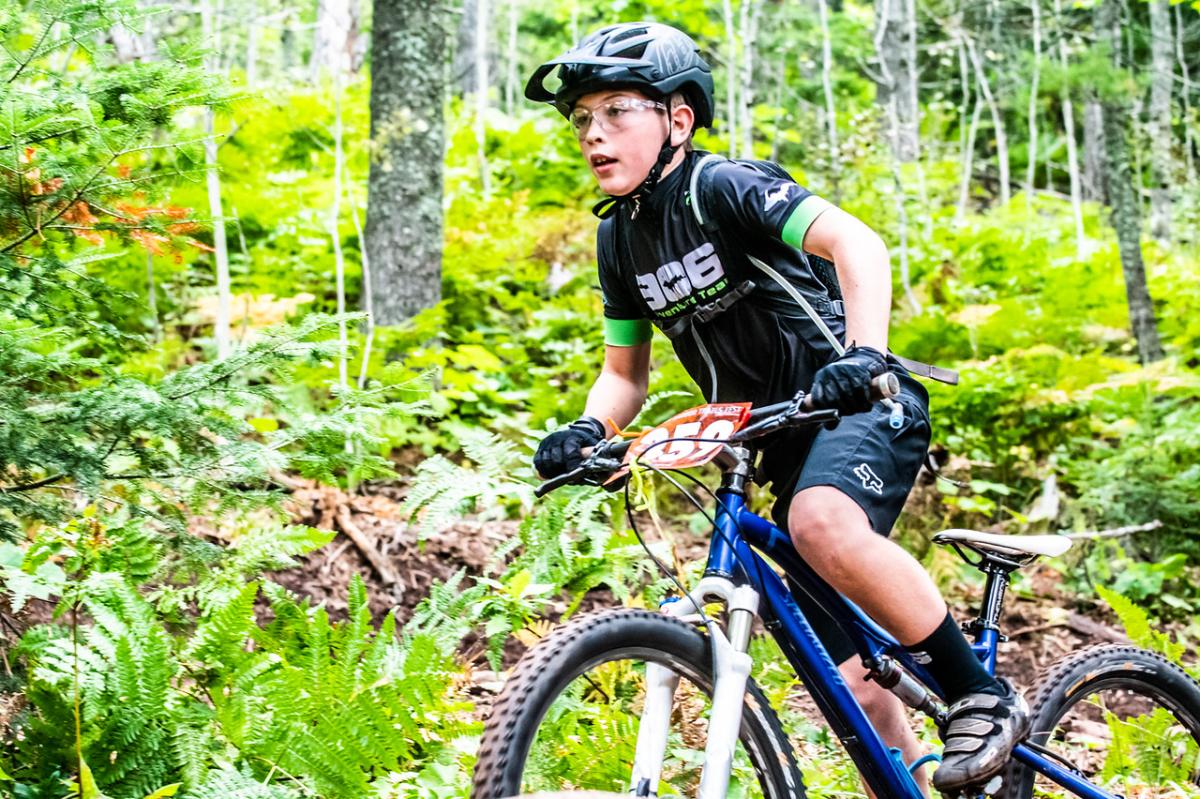 10k Trail Run
This ain't your usual 10k… Every step of this course is designed to be challenging, from the seemingly never-ending climbs to the rocks, roots, and chunder that greet you throughout.  Racing from the park in downtown Copper Harbor up to the Keweenaw Mountain Lodge and back to start off Sunday is a brutal wake-up call.  It's smiles all around once the finish line rolls around!
Enduro
The Trails Fest Enduro is a combination of the Downhill and XC.  Racers have a set number of trails they must race down, but only the downhill portion of their ride counts towards their time.  The transfers between each timed stage can be taken at a more leisurely pace, ensuring racers have more energy to dedicate to the blisteringly fast downhill runs.  This race has classes for all levels of riders, including beginners (kids are welcome too!).  It's a great first race for those looking to get started and the camaraderie is incredible.  Each rider races their own race so the competitive feeling that many races have is very subdued.  Get out and enjoy it!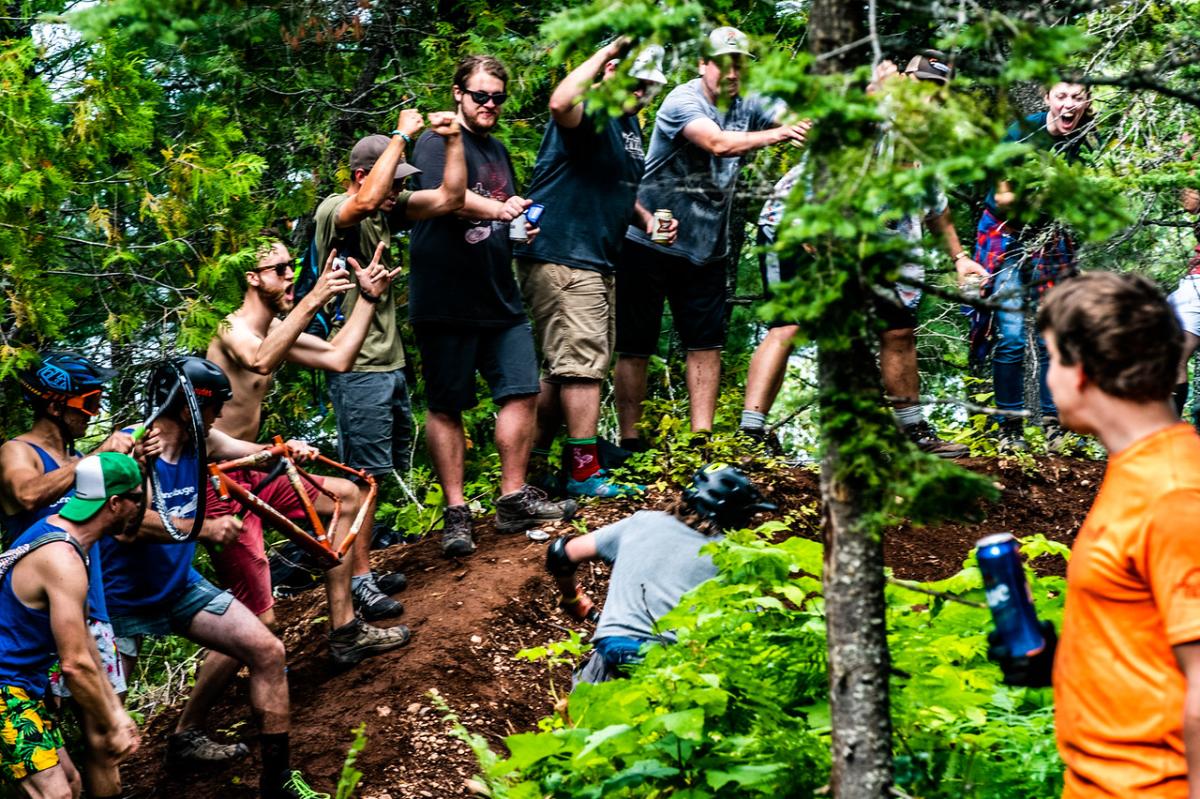 Evening Entertainment
Although the races are the bulk of the fun, things don't stop when the bikes and running shoes are retired for the day.  We're just getting started!  Each evening after awards brings a different headline act to the stage that are worthy of their own dedicated event.  Best of all, music for the weekend is just $20/person for both shows.  Racers and volunteers get in for free!
On Saturday, September 3rd, acclaimed jam band Terrapin Flyer takes to the stage to end the busy day.  Inspired by the Grateful Dead, they're sure to fill the park with rock goodness.  Not to be outdone, crowd favorites The 4onthefloor are returning Sunday, September 4th for a second straight year to share some good ol' fashioned American rock & roll.  We hope you brought your dancing shoes because these Minnesota boys really know how to rock!
Pasties will be on sale for hungry attendees both evenings.  And before you ask, there will be a trailer full of various adult beverage options for every taste, including beer, wine, cider, seltzer, and NA options.  CHTC will have merch booths set up both days to sling hats, stickers, shirts, raffle tickets, and more, as well as trail-themed ArtBike posters donated by local and regional artists.  All proceeds from the event will go right back into building and maintaining more singletrack trail in Copper Harbor, ensuring the event will continue to get better every year.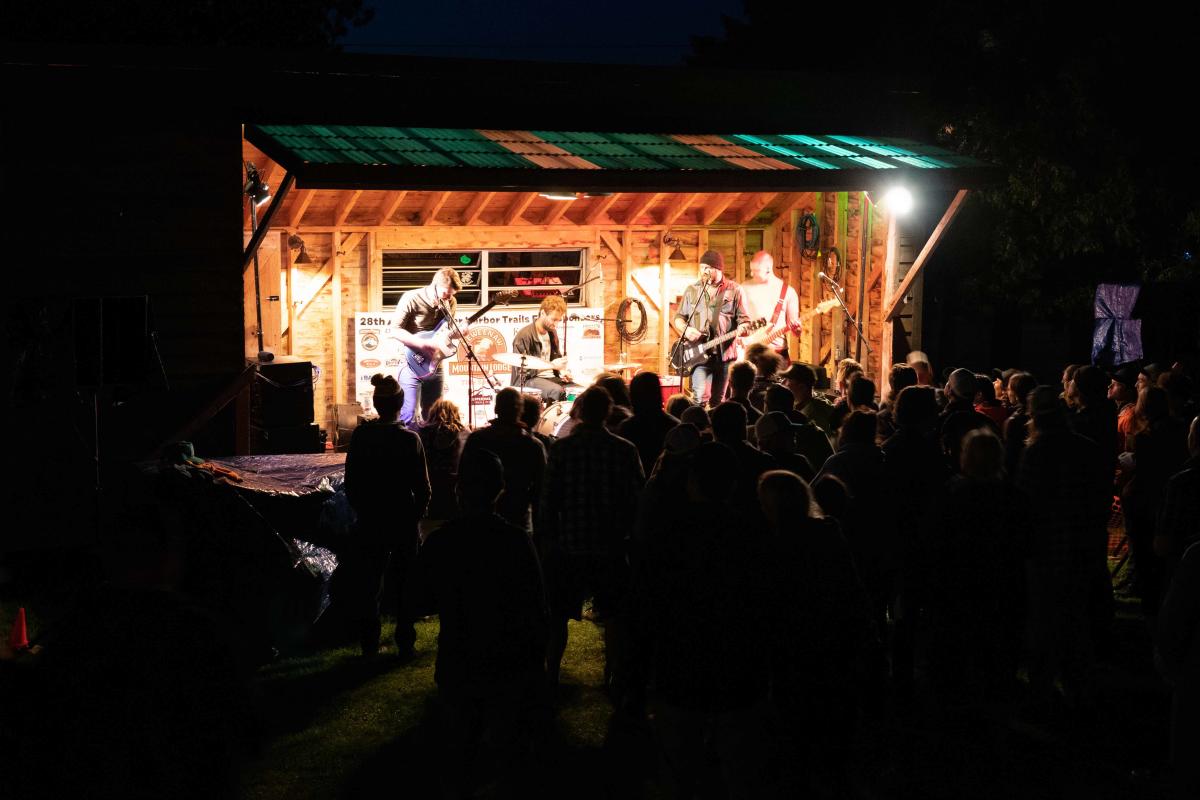 How to Get Involved
Like every event of this scale, it takes a village to pull things off.  If you are interested in helping out, CHTC has a wide range of volunteer opportunities still available.  From keeping racers safe and on course to assisting with registration, there's a task for everyone.  Volunteers get free entry to music, a food or beer voucher, and a piece of swag as thanks.  Sign up here!
If racing is more your speed, it's not too late to throw your name in the hat.  The Enduro and Downhill races are nearly full, while there is still plenty of space in the 10k Trail Run, XC race, and Junior MTB.  Register before September 1st for the best rates!  Use coupon code VISITKEWEENAW to save $10 off your registration now through event weekend.
Not into racing but still want to have fun?  You're in luck!  There are several KML Learning Experiences offered throughout the weekend that are available for those who want to take things a little slower while enjoying Copper Harbor.  On both Saturday and Sunday afternoons, KML naturalist Tom Oliver will lead free interpretive nature hikes focused on native plants and animals that live alongside the Copper Harbor Trails.  Saturday morning also includes a mini skills clinic co-hosted with Revolve MTB.  This two-hour clinic will talk about the basics and is the perfect opportunity for anyone (16+) who wants to improve their mountain biking.  Space is limited for all of these learning experiences.  Sign up today!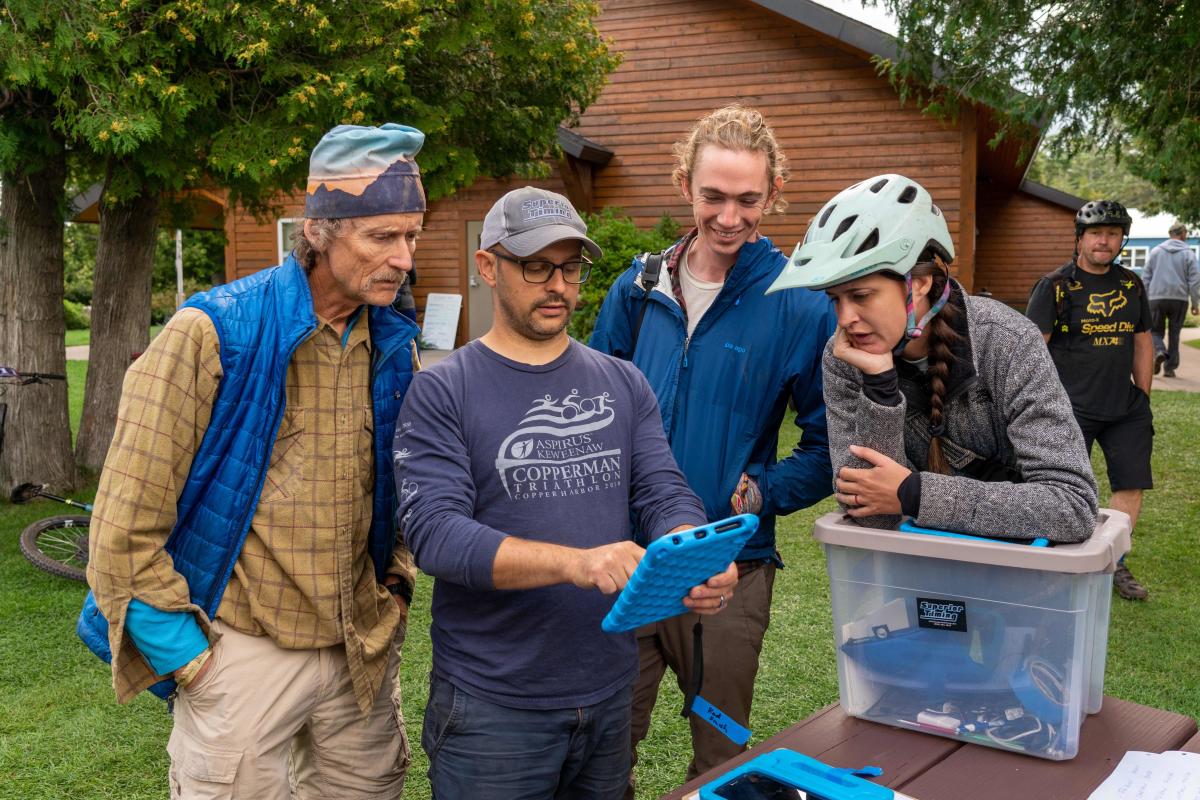 Places to Stay in Copper Harbor
Lodging books up fast, so if you want to stay near the action, checkout these local Copper Harbor places to stay. 
Interested in updates, travel tips and quirky information about the Keweenaw? Just sign up for the Keweenaw Explorer, our monthly e-newsletter. Complete the form…