The Keweenaw is a place that draws and inspires artists of every kind with her wild weather, deep and mysterious woods, joyful waters and the awe inspiring gravity of her history. The communities here celebrate their local musicians, and there's no shortage of live music and festivals here in the Keweenaw. Delve into the music scene - whether your scene leans more casual, or you're ready for a rollicking music fest, we've got you covered!
Summer Music Series
Throughout the summer, the Keweenaw's communities are celebrating its long days and warm(er) waters through live music featuring its local talent. From street tunes to regularly scheduled jam sessions, here are some opportunities to savor sounds of the Keweenaw after a day of adventuring.  
Live Music | Downtown Houghton, MI
Tuesdays | Schedule TBA
Every Tuesday, local musicians line the streets of Downtown Houghton in this beloved summer series. Shop, dine, and explore Houghton while local Keweenaw musicians create a musical landscape to experience. 
Good Times Music Summer Concert Series | Houghton, MI
Wednesdays | Schedule TBA
Local Downtown Houghton establishment Good Times Music is so much more than your typical musician supply shop. They've got the in on up and coming talent and connections with local icons, so this summer series isn't to be missed! Enjoy music from the Vault parking deck, a great vantage point for Houghton city views and a launching point for dining and entertainment long into the night!
Century 21 Affiliated Summer Concert Series at Ray Ketsner
Thursdays in July, 2023 | 7PM
Get ready to rock n' roll at Houghton's beloved Ray Kestner Waterfront Park (AKA Chutes & Ladders). Catch fantastic views of the Portage Lake Lift Bridge as you boogie the night away! 
Lake Rattle & Roll | Copper Harbor, MI
2023 Schedule TBA
The Lake Effect Bar & Grill is hosting this rockin' series at their venue on Lake Fanny Hooe. Not only can you boot-scoot and boogie during this event, but the Grill puts on a darn good deal for food and drink on site!
Performances in the Park | Copper Harbor, MI
Thursdays from June 22- September 7, 2023 | 7-9PM
Set your sights on Copper Harbor! Set in Donny Kilpela Memorial Park, this festival features local artist's in the eclectic community set in the Keweenaw's far north. A perfect way to cap off a day of kayaking or mountain biking… not to mention just a stone's throw from Brickside Brewery!
Canal Rock Porvoo Park | Hancock, MI
Fridays from Jun 6- Jul 28, 2023 | 6-9PM
Bring a blanket, a lawnchair, or your dancing shoes to Porvoo Park in Hancock for this fantastic Friday evening event. Watch the sun set as a rotating line-up of amazing local talent sings into the night. This event is a perfect launching point for weekend fun!
Daniell Park Summer Concert Series | Laurium, MI
Thursdays July & August | TBA
Grab a snack from the concession stand and get ready to enjoy a great selection of live music at Daniell Park in Laurium. Rainy evening? No problem, concerts will be held at George Gipp Arena in the event of inclement weather. 
Chassell Heritage Center Summer Programs | Chassell, MI
Thursdays in August | 7PM
Find talented and lively entertainers at the Chassell Heritage Center on Thursday evenings. Make sure to go early and take a look at the current exhibits housed in this historic building.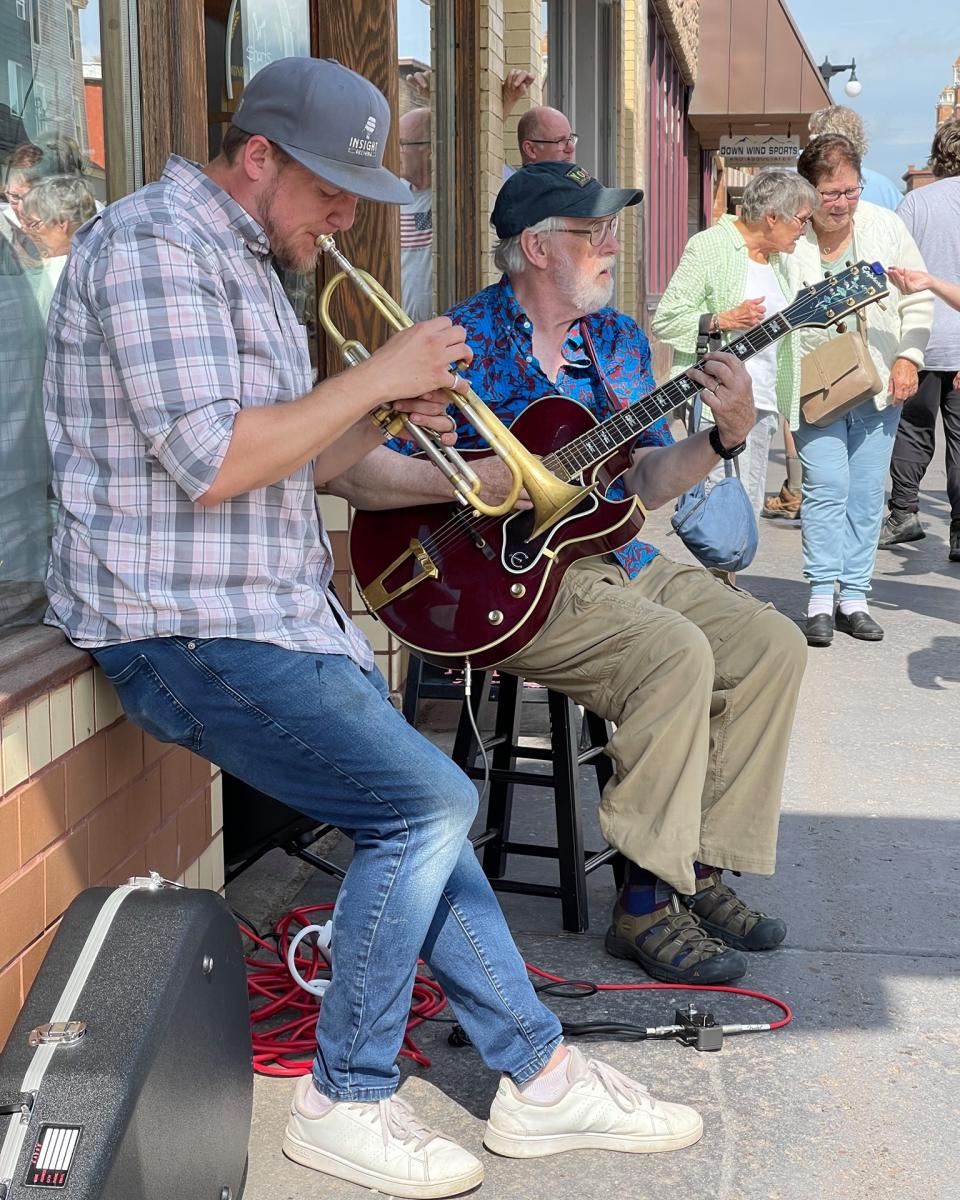 Events 
Looking for an excuse to come up to the Keweenaw? These annual festival are (mostly) all about the music. Come for the tunes and stay for the scenery.
Dam Jam | Calumet, MI
June 30- July 1, 2023
The Dam Jam is a charity event that was founded in 2016 with a mission to bring original art and music to the Calumet area in a safe and fun environment. Enjoy the sounds of talented local musicians and touring acts. 
Key Ingredients | Hancock, MI
July 15th, 2023 
Live music in Downtown Hancock paired with local food and shopping! 
FarmBlock 15 | Allouez, MI
August 4-6, 2023 
This weekend-long camping and music festival featured big-name Michigan artists like Mae Earlywine, Seth Bernard, Go Rounds, and Breathe Owl Breathe. 
Copper Harbor Trails Fest | Copper Harbor, MI
September 1-3, 2023
Don't let this mountain biking festival at the top of the peninsula fool you, the evening live music is a cornerstone of the event. Celebrate the day's ride with good jams and beer even if you don't ride.
The people of the Keweenaw love live music and you can expect to hear quite a lot of it while you are here. Many talented musicians (from near and far) frequent the…
Summer Concert Venues
Not to be outdone, these venues host local talent and musicians from far and wide. Be sure to check in to see what shows are playing while you're in town.
Calumet Theatre | Calumet, MI
This historic stage opened its doors on March 20, 1900 and featured some of the greatest entertainers of the 20th century. Today, the Theatre is still a beautiful entertainment venue for live music. | Event Schedule
The Orpheum Theatre | Hancock, MI
Restored from a historic vaudeville stage and movie theater, The Orpheum Theater in downtown Hancock, Michigan, is a thriving music venue drawing diverse acts from across the region. | Event Schedule
The Bonfire @ The Continental Fire Company | Houghton, MI
Great food and a big stage with even bigger music.  Don't miss Julie's guacamole as you listen to local talent smashing hits. | Event Details 
Keweenaw Storytelling Center | Calumet, MI
Enjoy a variety of cultural performances, live music, historical presentations, storytelling gatherings at the Keweenaw Storytelling Center on Main Street Calumet. Event Schedule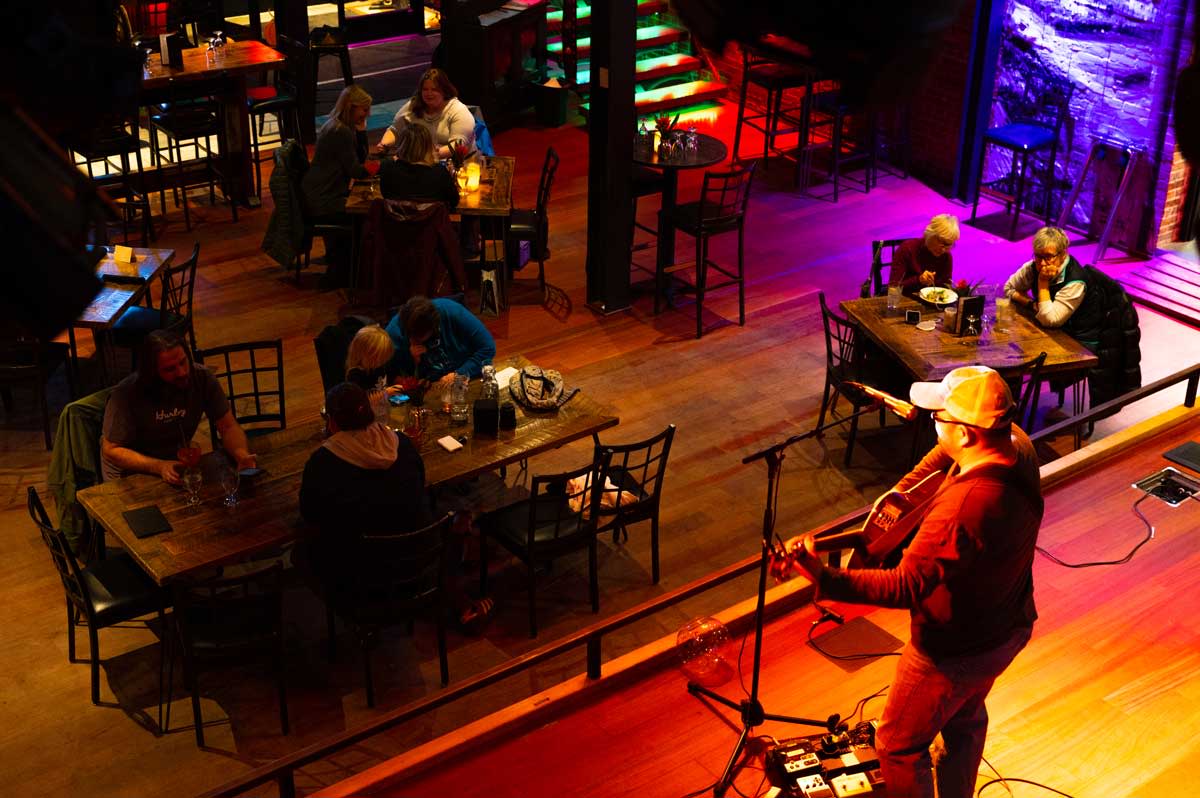 Don't Miss A Single Show!
New events are announced throughout the year, so make sure to bookmark our Live Music calendar!
Like to stay social with the Keweenaw? Follow these accounts to stay up to date on the latest live music bookings:
Visit Keweenaw - our official account, always updated with the latest and greatest!

DeeStractions - for when you're asking, "Where's the Music?!
Interested in updates, travel tips and quirky information about the Keweenaw? Just sign up for the Keweenaw Explorer, our monthly e-newsletter. Complete the form…