So you're planning a visit to the Keweenaw Peninsula this winter. First of all, welcome to one of the most beautiful places in the world. There's something undeniably special about exploring the largest peninsula in the largest lake on earth. Second, forget everything you think you know about winter. While the rest of the country is enduring heavy skies, treacherous roads, and meager snowfall, winter is the season when the Keweenaw really shines.
Getting around the Keweenaw is simple, even if the battery dies on your phone. Michigan Highway 41 travels right through the center of the peninsula, offering an easy but incredibly scenic route from the city of Houghton at the base of the Keweenaw, all the way to the northernmost tip of the peninsula. And whether you choose to stay in the twin cities of Houghton or Hancock, or opt for lodging farther north in the villages of Calumet, Eagle River or Copper Harbor, you're only a short drive away from the area's best activities, accommodations, and sight-seeing spots.
We've designed the perfect Keweenaw visit itinerary below, to guide first-time visitors through a three-day weekend in this unforgettable winter paradise.  
36 HOUR ITINERARY
Friday
12 p.m. — Fuel Up
Kick-off your Keweenaw adventure with a stop at Milly's Pizza. Located in downtown Hancock, their delicious Detroit-style square pies are made from scratch with ingredients from local farms, cheesemakers and butchers. (Keep a close eye on your leftovers if you don't want your travel partner to snatch them.)
1.30 p.m. — Climbing North
Your journey begins with a steep climb up the hill from Hancock into Copper Country. If you find yourself distracted by the views, pull off to the scenic overlook just past the final row of houses on the right, and take in the snow-blanketed vista—on a clear day, you'll see all the way to the Huron Mountains. At the crest of the hill, you'll pass the Quincy Mine and Hoist, the most famous of the many mines that populated the Keweenaw for the better part of a century. On the other side of the road, you'll find Peterson's Fish Market, home of the U.P.'s best smoked trout and whitefish dip. Pick up a half-pound for snacks on the road.
2 p.m — The Copper Capital
Your first stop is the historic village of Calumet, epicenter of the Keweenaw Peninsula's copper rush. In the late 1800s and early 1900s, Calumet was Michigan's second largest city and a mecca of commerce and culture, with more hotel rooms than Detroit and a world-class theatre that hosted the biggest names in theatre, opera and music. The closing of the copper mines brought some down-and-out years, but today the village is undergoing a renaissance, with new local businesses opening and restoration underway of the village's red sandstone architecture. Parking is free and abundant, and the whole village is easily walkable. Standout destinations include the Vertin Gallery, a former department store that now carries vintage furniture and local painting and pottery, and Copper World, a three-room gallery of Keweenaw souvenirs ranging from stickers and t-shirts to objects d'art made from spalted maple, sandstone and agate.
4 p.m. — Hit the Trails
Calumet's modern-day claim to fame is Swedetown, a 1900-acre recreational preserve just west of downtown where you'll find a network of world-class trails, groomed daily for the area's population of avid Nordic skiers, snowshoers and fat-tire bikers. This serene wooded wonderland is a can't-miss Keweenaw destination in the winter—the trails range from beginner to expert, and several are lit up at night. If you didn't bring your gear with you, just stop in at Cross Country Sports on 6th Street to get fitted with a rental pair of skis or snowshoes. (Ask for Rick, and you'll get a few good stories thrown in for free.)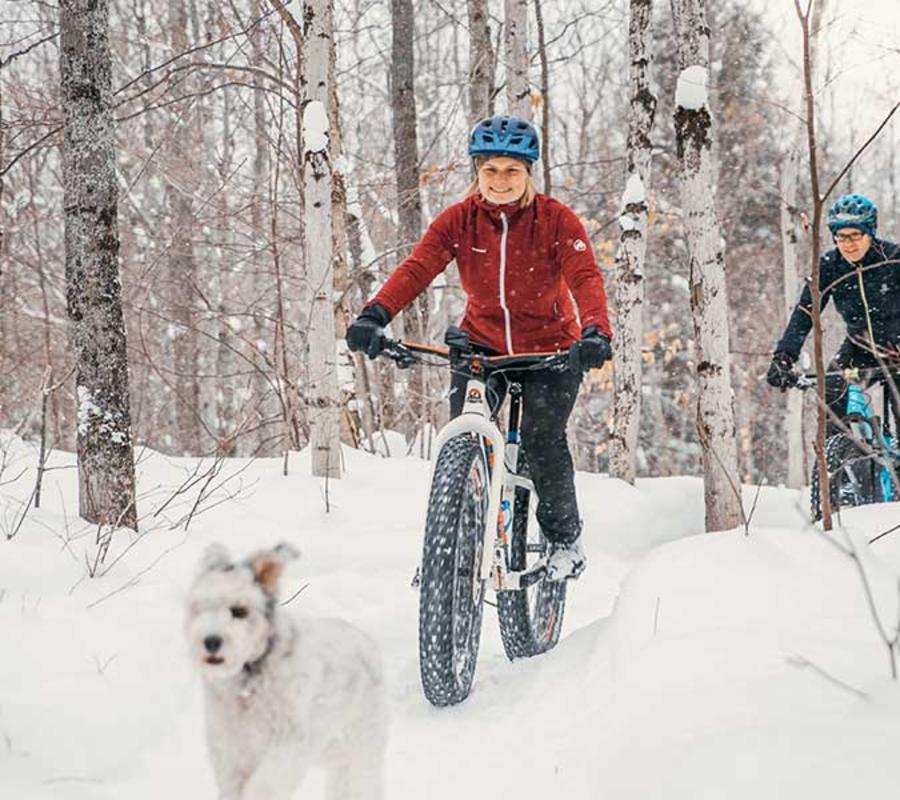 6 p.m. — Sing for Your Supper
After you've returned your gear, stop in at the Michigan House Café and Brew Pub, housed in a former Jilbert dairy on Calumet's 6th Street, for a hearty aprés-ski meal. Make sure to start with the French onion soup (you've earned it) and enjoy a microbrew fermented in the old dairy chillers. Continue your evening with a nightcap at Shute's 1890 Saloon—if you're lucky enough to be there on the first Friday of the month, you're likely to find a karaoke competition in full swing.
Saturday
8 a.m. — Eye Opener
Supercharge your Saturday morning with a visit to Calumet's Keweenaw Coffee Works, where you can wake up with a cup of micro-roasted coffee and a hot croissant breakfast sandwich. You'll also find a variety of locally made goodies to bring back home.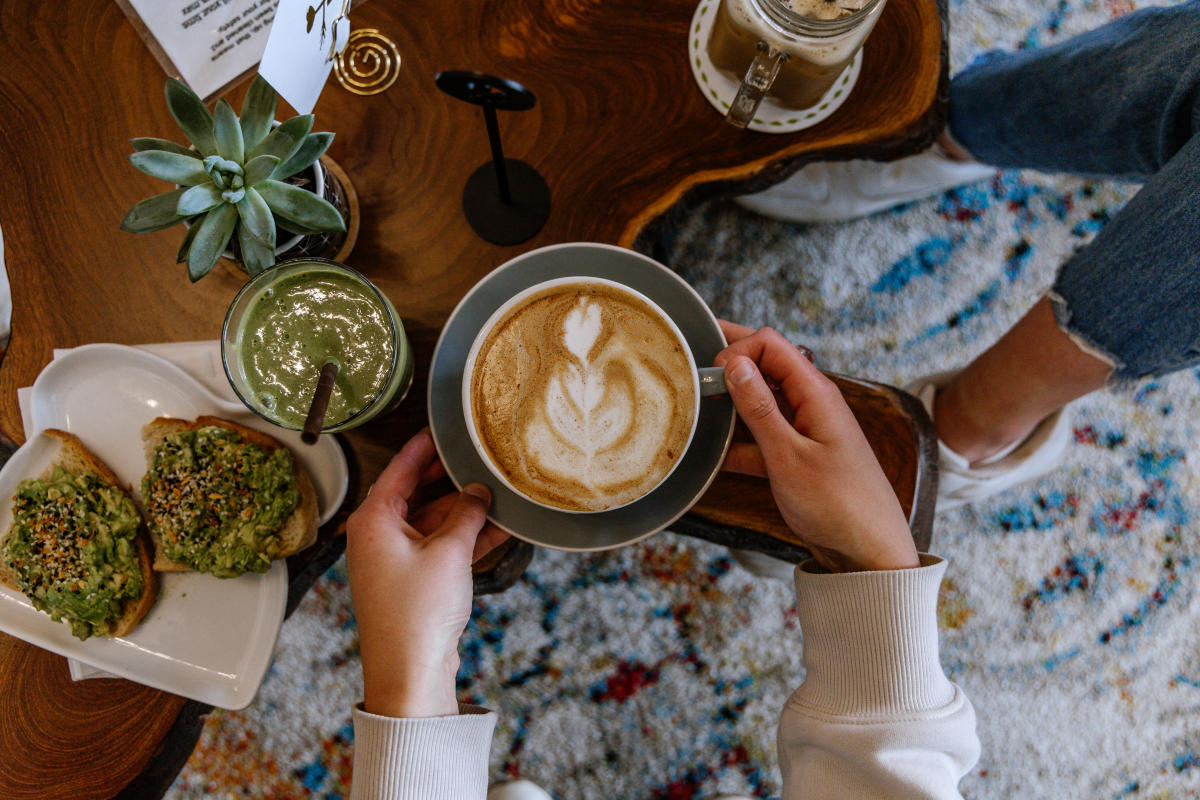 10 a.m. — Brake for Snow
Before you set off for your next adventure, make a call to Fitzgerald's Inn in Eagle River (locally known as "The Fitz"). Even in the depths of winter, you'll need a reservation to get a table at the Keweenaw's best restaurant. Reservations can be made on the Fitzgerald's Website. 
Heading north out of Calumet on Highway 41 will take you past several small villages on the way to Copper Harbor. Just after you've passed the village of Mohawk, keep your eye out for the most Instagrammable moment of your trip: a giant "snowmeter" showing the Keweenaw's all-time record snowfall as well as the mark from last year. Pull off into the adjoining park and snap the definitive photo of your winter vacation.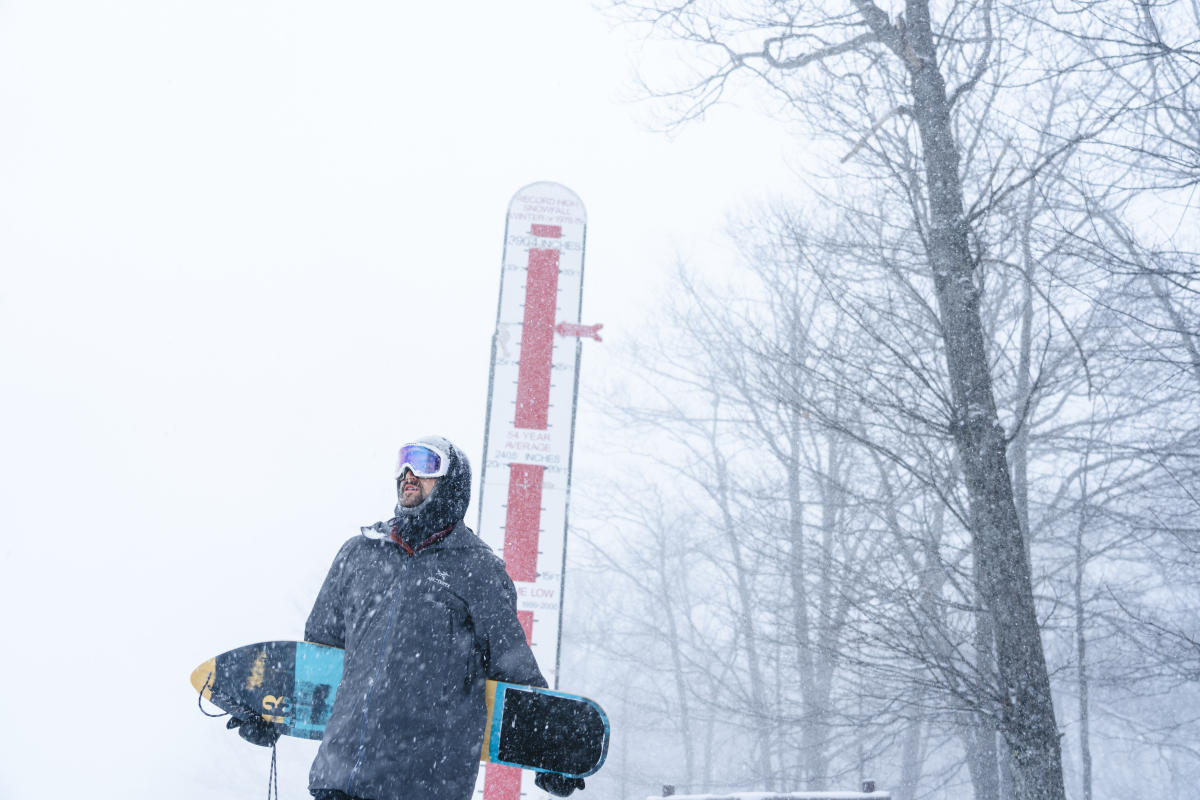 By following Highway 41 through the Keweenaw, you'll encounter one breathtaking winter scene after another, with quaint villages and scenic lookout points beckoning as you go. And unlike other parts of the country, Keweenaw roads are meticulously maintained during winter, leaving you free to explore without worry. (Just make sure you're equipped with snow tires and a shovel if you plan to venture down a snowy side road.)
1 p.m. — The End of the Earth
The arching tunnel of trees signals your arrival at the end of the earth—Copper Harbor, the northernmost point in the Midwest. This tiny village is Ground Zero for the Keweenaw's annual influx of ski bums and snowmobilers. While much of Copper Harbor lies quiet during the winter, a stroll around the iced-over harbor reveals telltale signs of the Keweenaw's heartbeat—ice fishermen catching rays beside their shanties, fat-tire bikers hucking off the sides snowdrifts, snowshoers disappearing into Estivant Pines, the last remaining stand of old-growth white pines in the Keweenaw. Make sure to browse through the Laughing Loon, where alongside their local art, knitwear and other gifts, you'll find a well-curated collection of books for all ages about the history, culture and natural wonders of the North. Before you leave, stop into Brickside Brewery for a pint of Michigan's northernmost craft beer and, if you're lucky, some live music to accompany it.
2 p.m. — Scandi Spa
Just a little way south of Copper Harbor is Mount Bohemia, known as the Jackson Hole of the Midwest. This renowned backcountry skiing destination features a rejuvenating Nordic-style spa. Enjoy the traditional cycle of hot (cedar sauna or eucalyptus steam room) to cold (a cold-water plunging pool with waterfall) to chill (a hot toddy in the Log Cabin bar). If you prefer to finish warm—and no shame if you do—you can spend some time soaking in the U.P.'s biggest outdoor hot tub. Be on the look out for a new Himalayan salt sauna and a large panoramic Finnish sauna overlooking the ski slopes coming soon!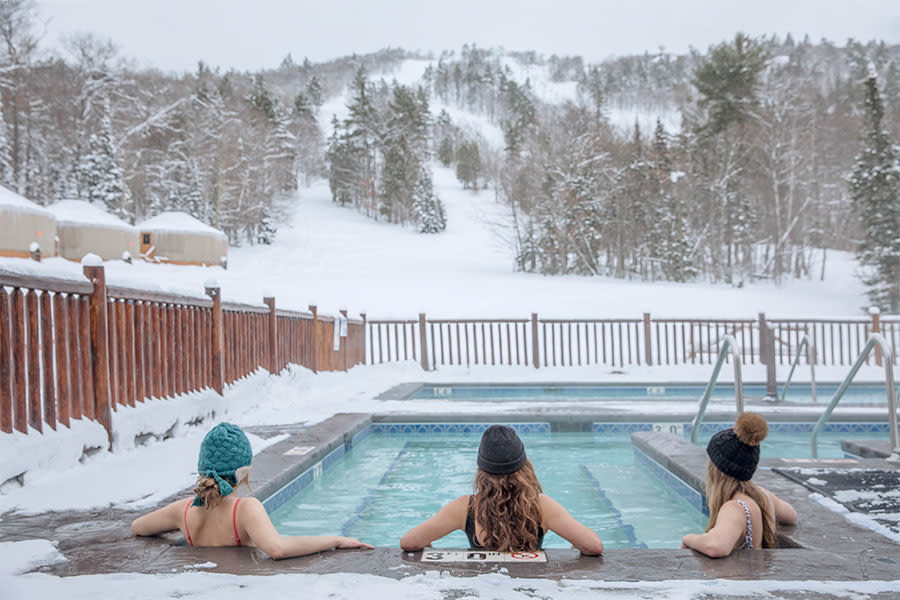 Nordic Spa at Mount Bohemia. Photo credit: Mount Bohemia
5 p.m. — Follow the Coast
When you're ready to head southward again, take the scenic route of Highway 26, which meanders along the Keweenaw's rocky coastline. Must-stops include the cove at Esrey Park with its ancient stone overlook, the red-roofed Eagle Harbor lighthouse and its adjoining nautical museum, the sweeping arc of Great Sand Bay, and frozen Jacob's Falls across the street from the Byzantine monastery (which, sadly, is closed to visitors during the winter).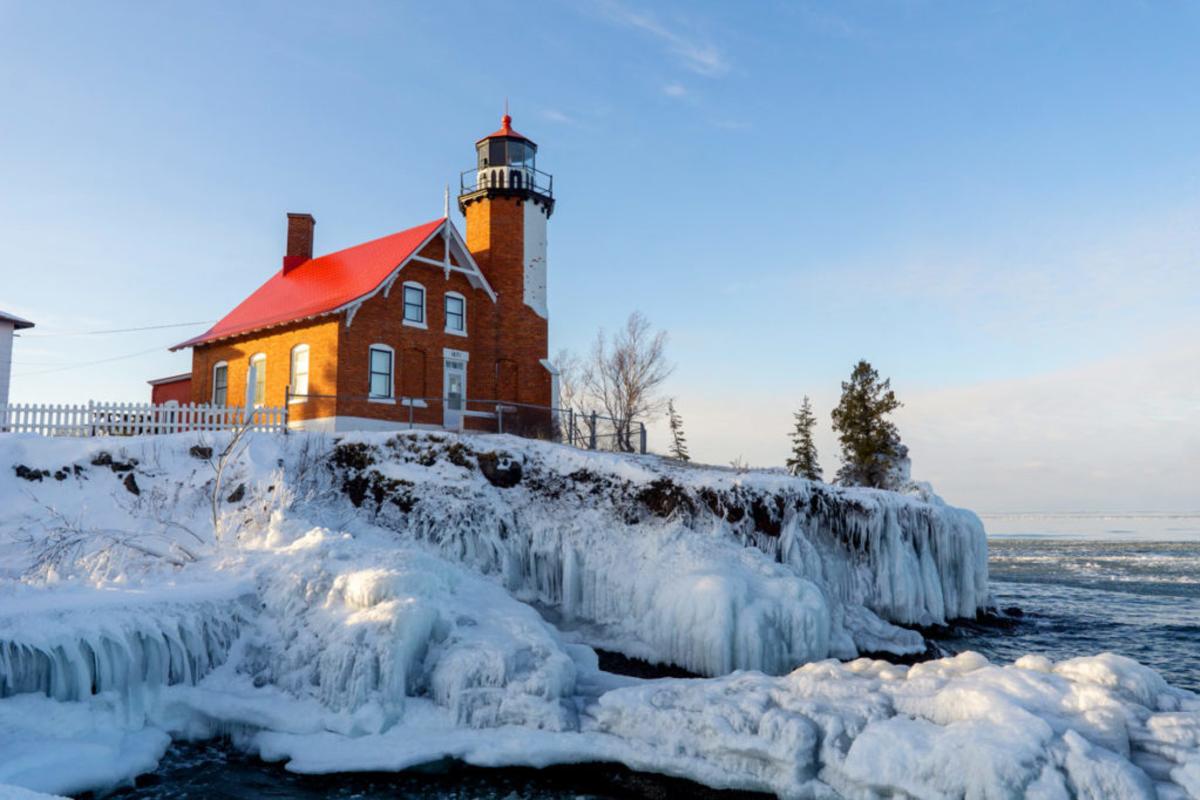 6.30 p.m. — A Room with a View
Make your way back south to the tiny village of Eagle River—when you've found it, you've found The Fitz. This small lakeside restaurant may look unassuming, but its food and drink are worthy of a Michelin star. The smoked brisket will make you consider extending your vacation, just so you can eat it again. The whiskey selection is second to none, and owner Mike LaMotte's rotating specialty cocktail menu will delight the most sophisticated palate. And with wall-to-wall windows overlooking the Big Lake, there's not a bad seat in the house.   
Sunday
9 a.m. — Brunch Plans
Most businesses in the Keweenaw are closed on Sunday, which makes this a perfect opportunity to start your day at Suomi, a historic diner that is a Keweenaw standby. Save up your appetite during the drive from Eagle River back to Houghton, and you'll be ready to enjoy their hearty Finnish breakfast. Make sure to try the pannukakku, a custardy Finnish pancake served with lingonberry jam.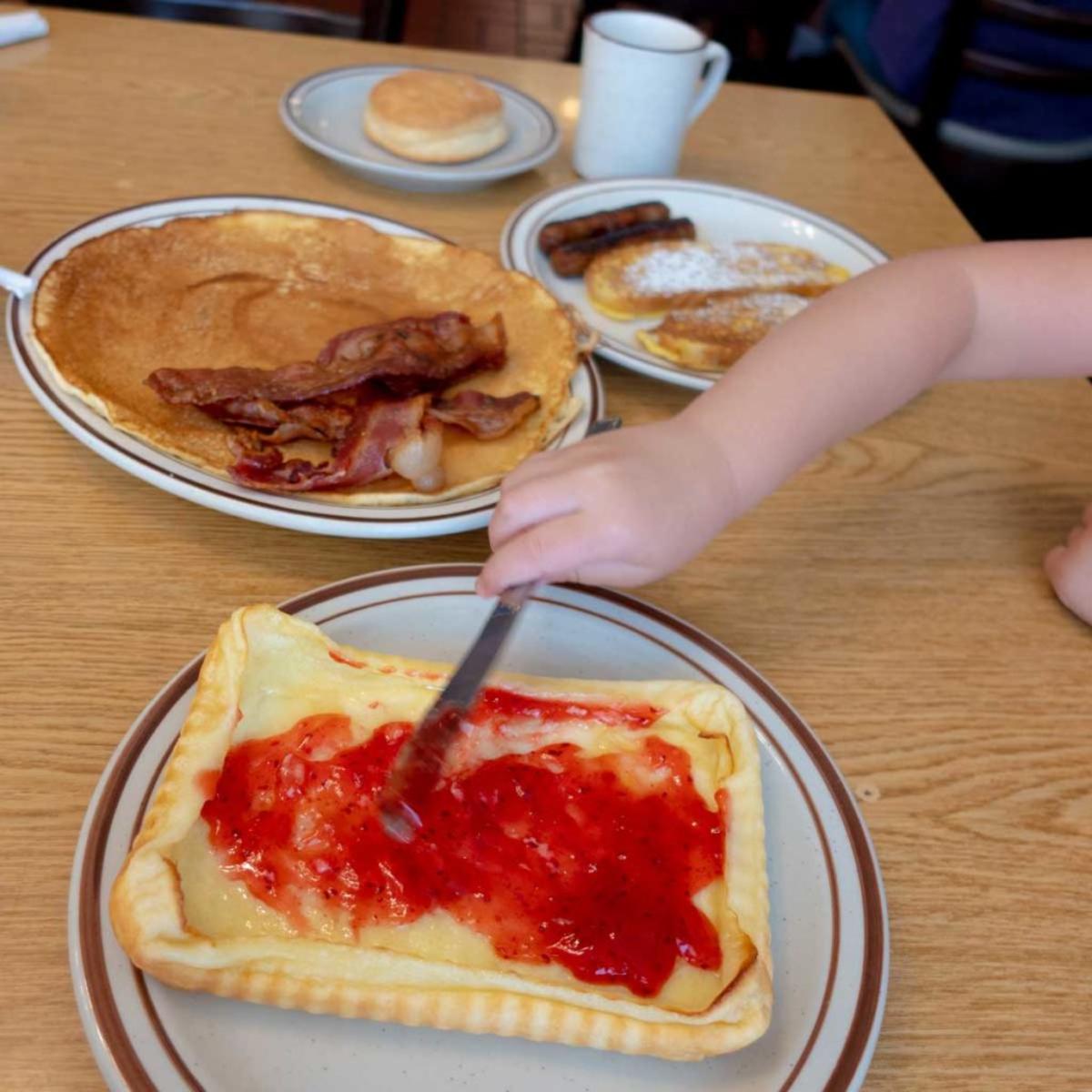 11.30 a.m. — In Town a While
Get ready to walk off your breakfast. If you haven't already, grab yourself a parking spot at the downtown parking structure on Sheldon Avenue, which offers easy access to the shops along Houghton's main street. From outdoor gear to jewelry, from t-shirts to tattoos, you'll find unique and quintessentially Northern treasures, as well as friendly locals eager to share their love of the Keweenaw.
If shopping isn't your game, take the stairs from the parking structure down to the waterfront pedestrian path along the Portage Canal. Keep an eye out for crossing snowmobiles as you wander eastward—you'll end at the docking station for the Ranger III, the iconic Keweenaw ship that ferries explorers out to Isle Royale National Park.
2 p.m. — Coffee Break
Return to Sheldon Avenue for a warm-up at Camp Coffee Co., where you can enjoy a hot coffee, tea, or snack.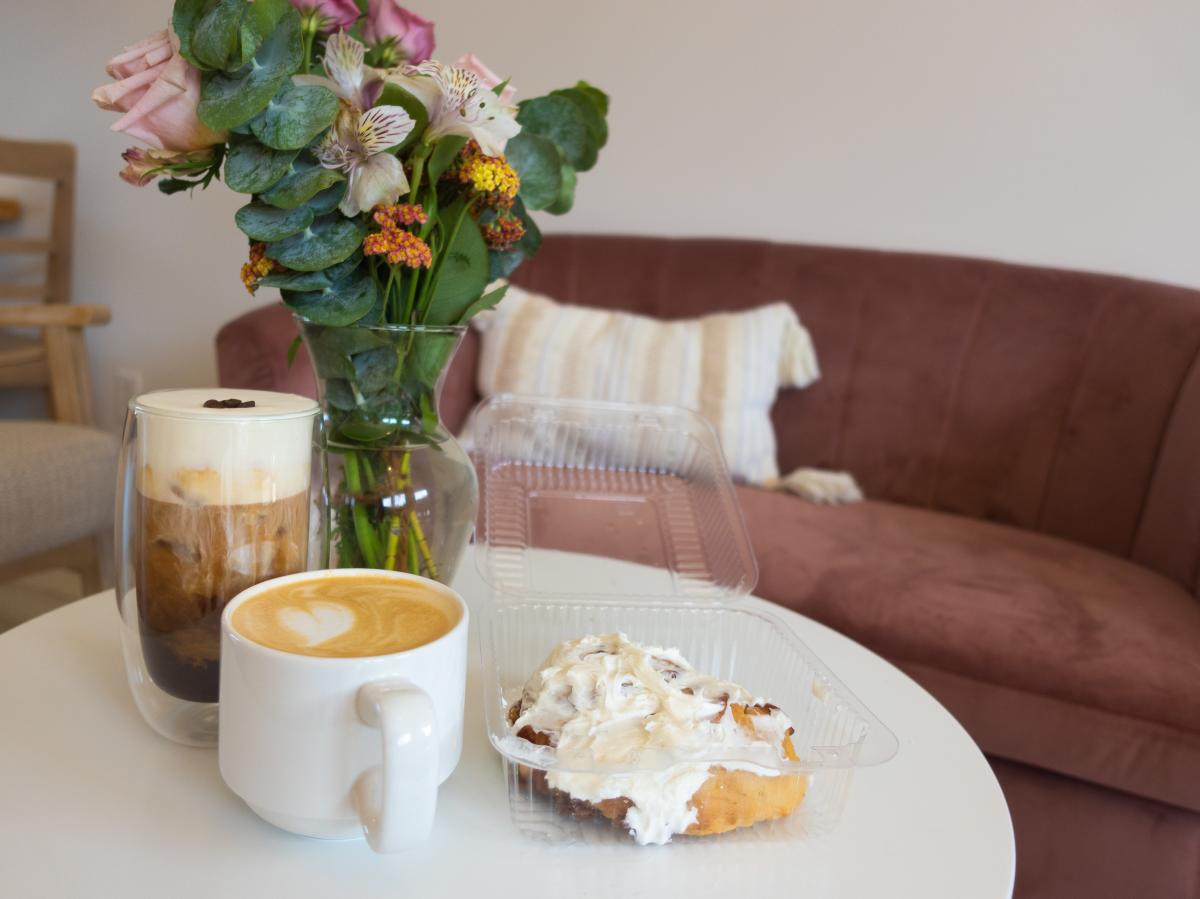 2.30 p.m. — Pick Your Pub
If you're in the mood for more walking, head east to Michigan Tech's Rozsa Center for the Performing Arts, the largest performing arts venue in the Upper Peninsula. On any given night, you'll find a gallery exhibit, a film festival, a comedy show, or a performance in music or theatre by acclaimed performers from around the globe. If you'd prefer to stay cozy in a local public house, take your pick between the Downtowner (perfect for watching the game with a favorite beer and a bar snack) or Keweenaw Brewing Company (for legendary local brews, lively crowds and a game of Scrabble beside the roaring indoor fire ring). 
5 p.m. — Dinner and a Show
As the sky begins to blush, make your way back west on Sheldon Avenue to The Den, an upscale casual grill and bar that offers a modern take on classic dishes and drinks. Enjoy their amaretto whiskey sour alongside a bowl of duck fat-laced popcorn, then move on to tea-brined game hen or a wood-fired Duroc pork chop. In between, make sure to take a quick break for sunset.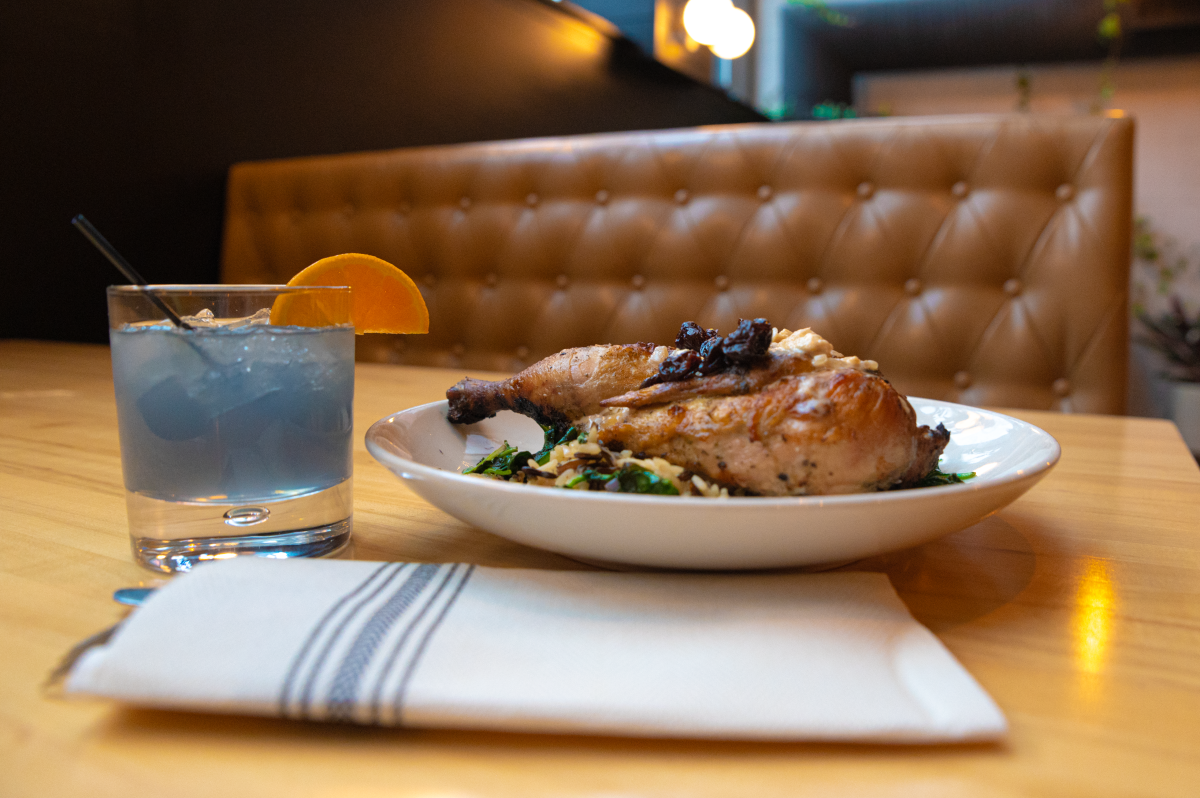 Interested in updates, travel tips and quirky information about the Keweenaw? Just sign up for the Keweenaw Explorer, our monthly e-newsletter. Complete the form…