Anchored to the north of the Portage Lake Lift Bridge lies Hancock, Michigan. This community upholds the Keweenaw's Finnish-American heritage (Hancock is Porvoo, Finland's Sister City!), and this cultural identity flavors the region. US-41 sinuously winds through historic downtown ushering travelers past beautiful historic buildings, quaint shops and some of the Keweenaw's diverse dining options. Home to Finlandia University, with plenty of outdoor recreation and cultural points of interest, we've compiled our recommendations for things to do in Hancock in a 24 hour guide.  
Breakfast at Kaleva
The Kaleva Cafe is a historical icon and a tasty breakfast spot. This Cafe's storied history started in the 1800s as a saloon, but in 1918 took a name inspired by the Finnish Kalevala and became the source of home-cooked meals in Hancock. Today, this cozy cafe is beloved for their all-day breakfasts. Taste a touch of that Finnish heritage with a serving of pannukakku and Nisu french toast, or dig into the Breakfast Bowls (a local favorite)!
Coffee & Shopping at KC Bonkers
Stroll down the sidewalks of Hancock and discover KC Bonkers. This eclectic store is unmissable thanks to their epic window displays where you can often find a towering K*NEX ferris wheel or flying dragon! KC Bonkers serves up some seriously great coffee - in seriously creative ways! Using locally roasted beans, their flavorful Joe is crafted into tasty and thoughtful concoctions with whimsical names. While energizing, shop for games and toys to entertain the fam during your stay. While children will obviously love their wide array of silly knick-knacks and toys, this store appeals to anyone who has a curious and adventurous mind! Staying a while? KC Bonkers offers a board game rental service for a fun way to spend your Keweenaw nights!
Find Your Sisu
Experience Hancock's Finnish culture in downtown Hancock at the Finnish American Heritage Center. Offering exhibits, lectures, plays, musical programs and community events, the Center is a poplar stop for visitors with Suomi ties. The center is open Monday through Friday during the year. Adjoining North Wind Books isn't just Finlandia University's college bookstore. It also holds a wide variety of reading material for every inclination. Their shelves boast a hearty selection of local Keweenaw and Michigan writers, national bestselling authors, children's books, Finnish and Scandinavian literature, and many other niche options. Be sure to grab one for beach reading while in the Keweenaw.
Beach Life on M-203
Book in hand, it's time to hit the beach! Hop in the car and set out towards some waterside perfection! 
Option 1: Hancock Beach
This spot is a popular location for those with kids and folks not looking to stray too far from Hancock's city center. Here you'll find access to the Portage Waterway, beach volleyball, a playground, and even kayak rentals and ice cream from Portage Paddlesports!
Option 2: McLain State Park 
Head north on M-203 to soak in views of the scenic Keweenaw Waterway as the road skirts right next to the Portage and flows into dense forests. McLain State Park is located on Lake Superior opposite of Breakers Beach on the Houghton side of the Portage Entryway. Here you can beachcomb and take a dip in the greatest lake of all. This area is also well known for favorable surfing conditions on windy days and is an excellent spot to watch the sunset or view passing freighters. Snag an ice cream cone at the Ranger station and celebrate summer!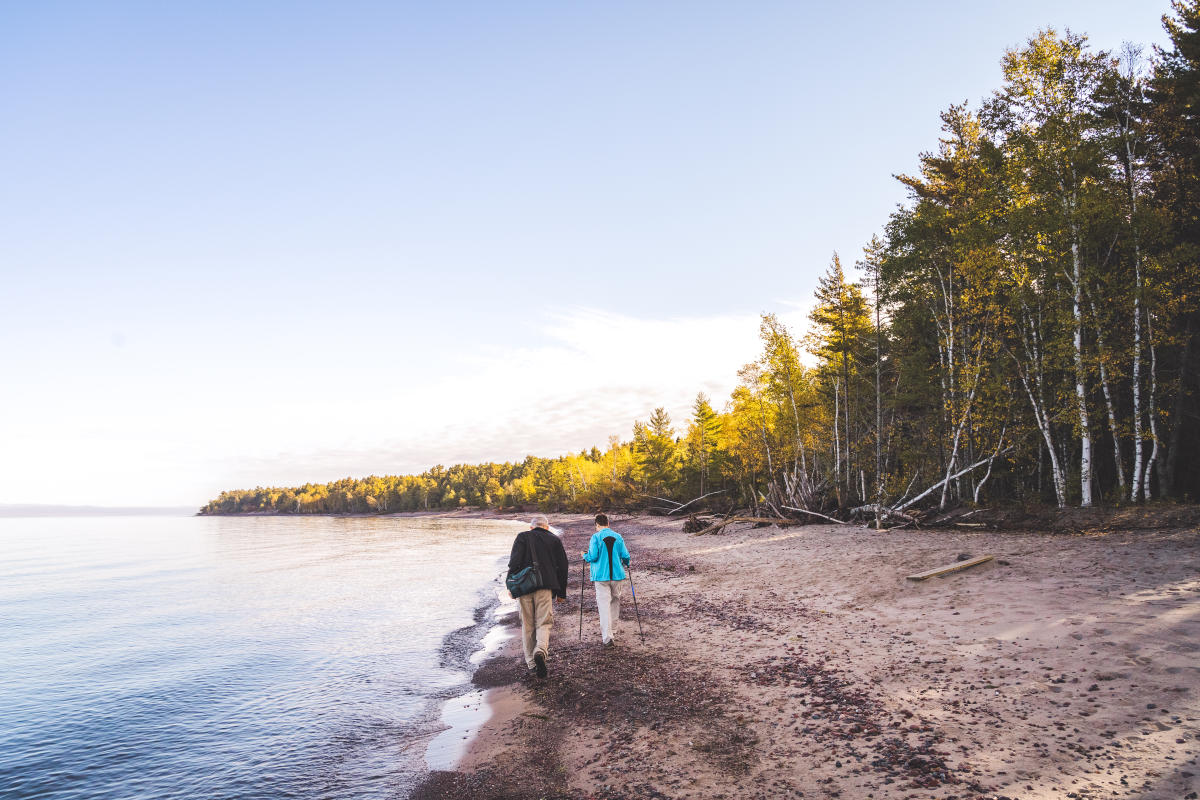 Almuerzo en La Cantina
After working up a hunger at the beach, head to La Cantina Mexican Restaurant for lunch! This beautiful location at the head of Hancock has delicious food to set you right. Their extensive menu hits on every possible combination of Mexican cuisine, but absolutely do NOT miss their velvety, flavorful queso. Get it on fries or dip a chip. One delicacy known to draw folks in is their shredded pork - especially the Taco el Pastor! A little savory, a little sweet, and a lot of flavor! La Cantina is also home to a tasty margarita, whether on the rocks or in a marg glass bigger than your head… it's 5 o'clock somewhere, right?
Explore the Quincy Mine
High atop the hill rises the Quincy Mine and Hoist House. This mining operation drew many immigrants to the Keweenaw Peninsula. The tour guides at Quincy passionately tell the tales of Copper Country's past while you marvel at the Nordberg, the world's largest steam hoist, or take a guided tour down to the depths of the mines. Insider tip for a hot, sweltering Michigan day: these tours provide a very cool (figuratively and literally) way to spend a few hours as the mine shafts consistently stay well-below 50 degrees.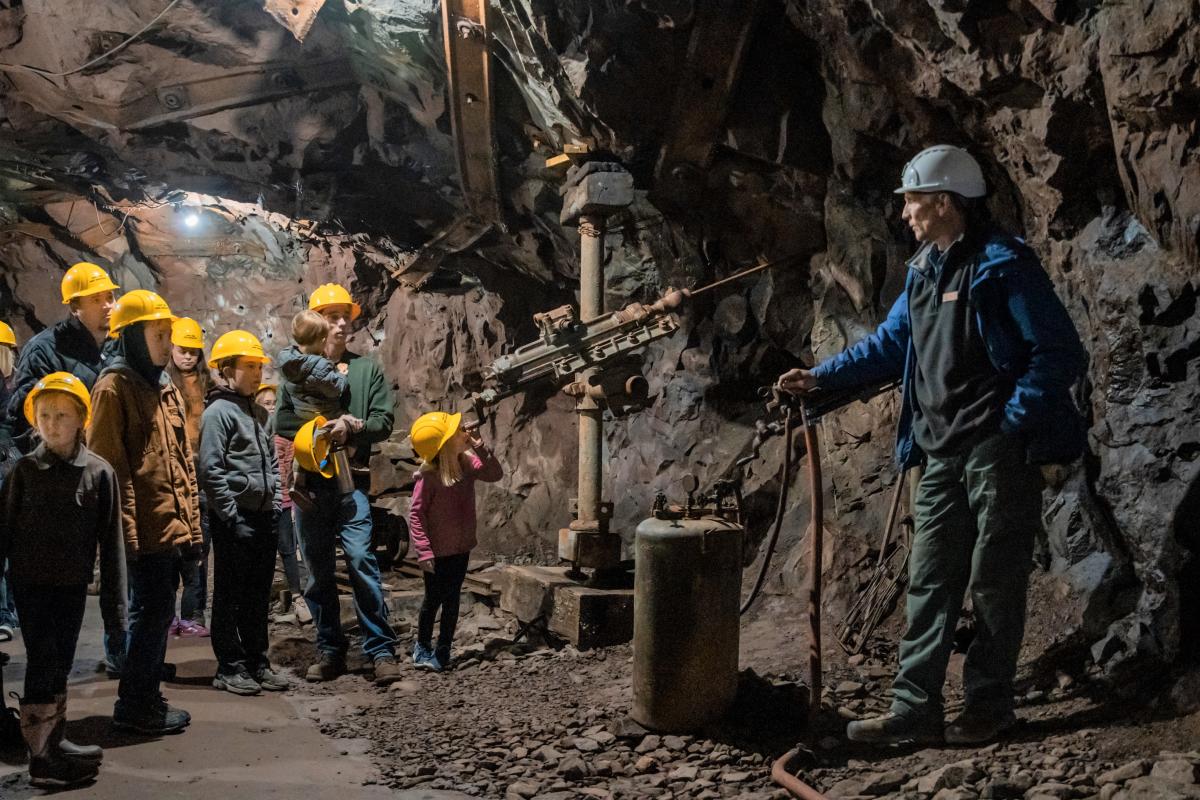 Copper Country Community Arts Center
After lunch, downtown Hancock becomes your playground again. Head to the Copper Country Community Arts Center and take in the beauty created by Keweenaw artists. Enjoy a quiet moment of reflection here, or go with a mission to bring a piece of the Keweenaw's heart home with you.
Enjoy Maasto Hiihto & Churning Rapids Trails
In Finnish, maasto hiihto means "cross country ski". While there is decidedly less snow on the ground here, the Maasto Hihhto and Churning Rapids trails offer you a place to enjoy silent-sports and the benefits of nature. This 12.2km loop makes for great hiking or biking, especially if you set your sights to The Swedetown Creek Gorge for waterfall viewing.
Dinner at Milly's
Milly's in downtown Hancock serves up a mean Detroit-style pizza. Baked in a square pan, you're getting that crispy-cheese-edge and thick but airy crust that only a Detroit-style pizza can give you. Topped with ribbons of fresh marinara, these pizzas are regularly graced with toppings sourced from local farmers, meat vendors, apiaries, and so much more! Always check the weekly special since you might be privy to wild and divine combinations like violets and dandelion greens! Our favorites are the unbeatable classic pepperoni and the Ginger Baker which features cupping peps, roasted red peppers, hot chili oil, and honey!
Live Music at the Orpheum
With the sun heading toward the horizon, it's time to get a taste of Hancock nightlife. Head down to The Orpheum Theatre, one of the Keweenaw's most beloved live music venues. Featuring both local and regional talent across a range of music genres including bluegrass, jazz, blues, and contemporary, this historic vaudeville stage is a great place to catch a show in a memorable setting.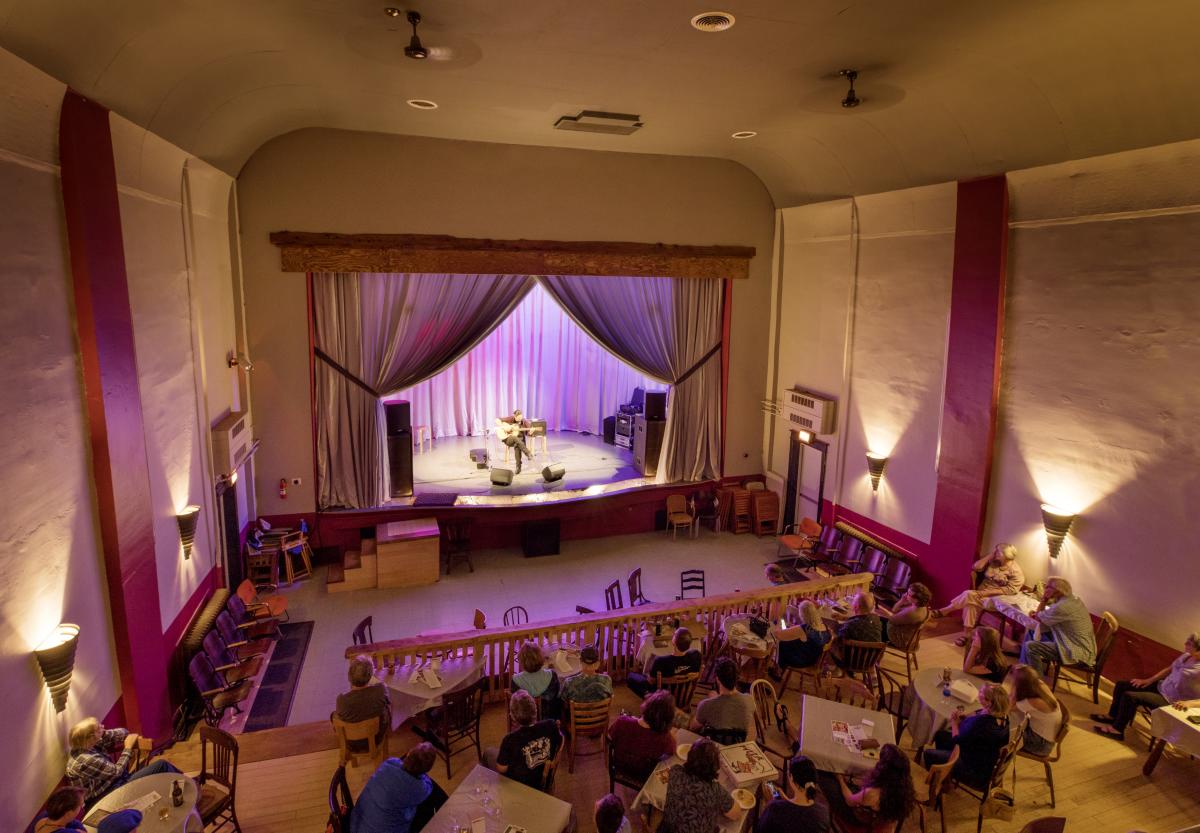 A Nightcap at Nutini's Supper Club
If you're not quite ready to close off the day (and who could blame you?), head to Nutini's Supper Club. At night, it's unmissable with its vintage neon sign welcoming all into its cozy interior. Nutini's is a longstanding Keweenaw lounge, and the vibes here absolutely drip with unironic dive bar appeal. 
Interested in updates, travel tips and quirky information about the Keweenaw? Just sign up for the Keweenaw Explorer, our monthly e-newsletter. Complete the form…
Places to Stay in Hancock
More Hancock Food Options
Gemignani's Italian Restaurant
Join the Keweenaw Community
Join our us on social media to share in celebrating the Keweenaw. Become a part of the community and share your experiences with fellow Keweenaw enthusiasts. Place get the latest updates and tips for planning your visit.