This event will be LIVESTREAMED starting at 6:50PM February, 18th on Visit Keweenaw's Facebook and Instagram.
Bundle up and join us for the 2023 Jibba Jabba Rail Jam in downtown Houghton. What is a rail jam? A rail jam is a winter event in which a special course is created with rail-like features and objects that skiers/ snowboarders can perform tricks on. A unique rail jam course will be set up on Huron Street (next to Rhythm Bike & Board Co.), where professional and amateur freestyle snowboarders will attempt tricks and shred down Huron Street all the way down to the Houghton Waterfront pier. 
A Blast-From-The-Past Event
If you've been involved in the Keweenaw skiing and snowboarding scene for a while, you may have already heard of Jibba Jabba. The Jibba Jabba Rail Jam event was created by Rhythm Board & Co. but was last held in 2013. It's exciting to see this beloved rail jam event return to the downtown Houghton. 
When asked about the 2023 Jibba Jabba event, Jenn Reed, the Operations Manager & Buyer at Rhythm board & Co., told us "The city approached Rhythm to see if we would have an interest in doing this event again. I immediately said yes. I have a big passion for any snow sports event and anything that will bring the community together." After a decade, Rhythm Bike & Board Co. has teamed up with the City of Houghton, Visit Keweenaw, Studio 13, and Mont Ripley to bring this exciting event back to life. This year's blast-from-the-past rail jam event is also sponsored by Northern Specialty Health, Incredible Bank, Industrial Graphics, Red Bull, and Rodeo.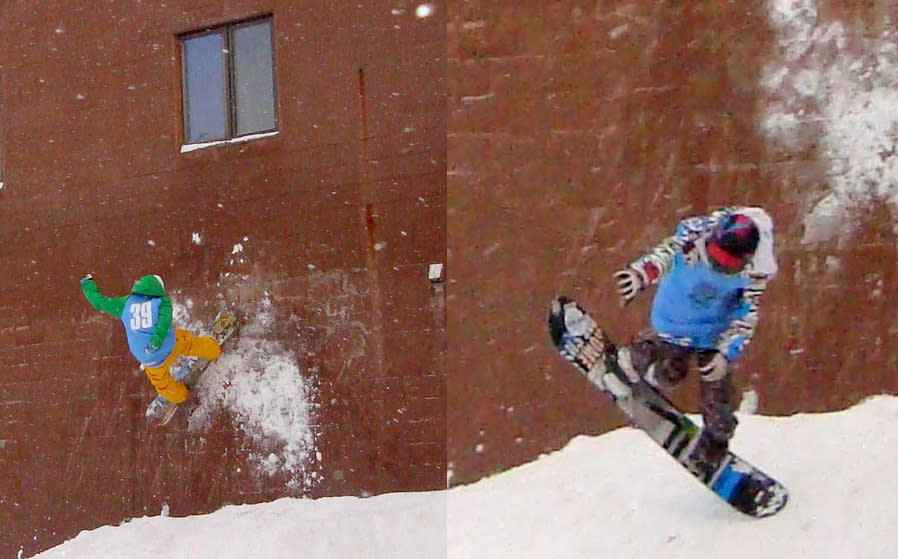 Professional & amateur snowboarders perform tricks during Jibba Jabba. | Photos by Keweenaw Now
Jibba Jabba Rail Jam Preparation
Friday, February 17th, 2023
Setting up a rail jam is no easy feat, especially when it takes place on a city street. If you're in downtown Houghton on Friday, February 17th, swing by Huron Street to catch a peek of the Jibba Jabba Rail Jam course construction. The City of Houghton will bring dump trucks of snow to create the course. From the corner of Sheldon & Huron Street, all the way down to the new Houghton Waterfront Pier, you can imagine just how much snow this will take! Once the snow is on site, a group of local builders will place features on the Jibba Jabba course. Jibba Jabba's builders come with over 20 years of experience building parks and a vision that will make Jibba Jabba's course unique. 
A temporary Jibba Jabba course is set up on Huron St. in Houghton. | Photo by Keweenaw Now
Jibba Jabba Pro/Am Competition 
Saturday, February 18th, 2023
The Jibba Jabba Pro/Am Rail Jam event will take place on Saturday, February 18th. At this time, the course will only be open to invited guest riders who are pre-registered to compete. ALL are encouraged to come downtown and watch! If you are itching to try the course yourself, make sure to come back on Sunday (more on that later)!
Saturday riders will begin warming up at 6PM, and the official competition will take place from 7-8:30PM. An awards ceremony will follow at 9PM. This year, organizers will present a $1,000 cash purse for the best overall in men and women, alongside a $500 Best Trick Award from Northern Specialty Health.
Spectator Activities
Saturday's Jibba Jabba Pro/Am event is a high-energy rail jam event that features talented professional and amateur snowboarders that will perform impressive tricks and jumps. Spectators are welcome to line both sides of the Huron Street Course all the way down to the pier to experience the thrill of this exciting winter sport in a lively atmosphere. Come prepared for a good time, as Red Bull is bringing a party car to the event. The party car will be equipped with speakers to fill the scene with music, a microphone, and plenty of Red Bull Energy Drinks to pass out to spectators and riders.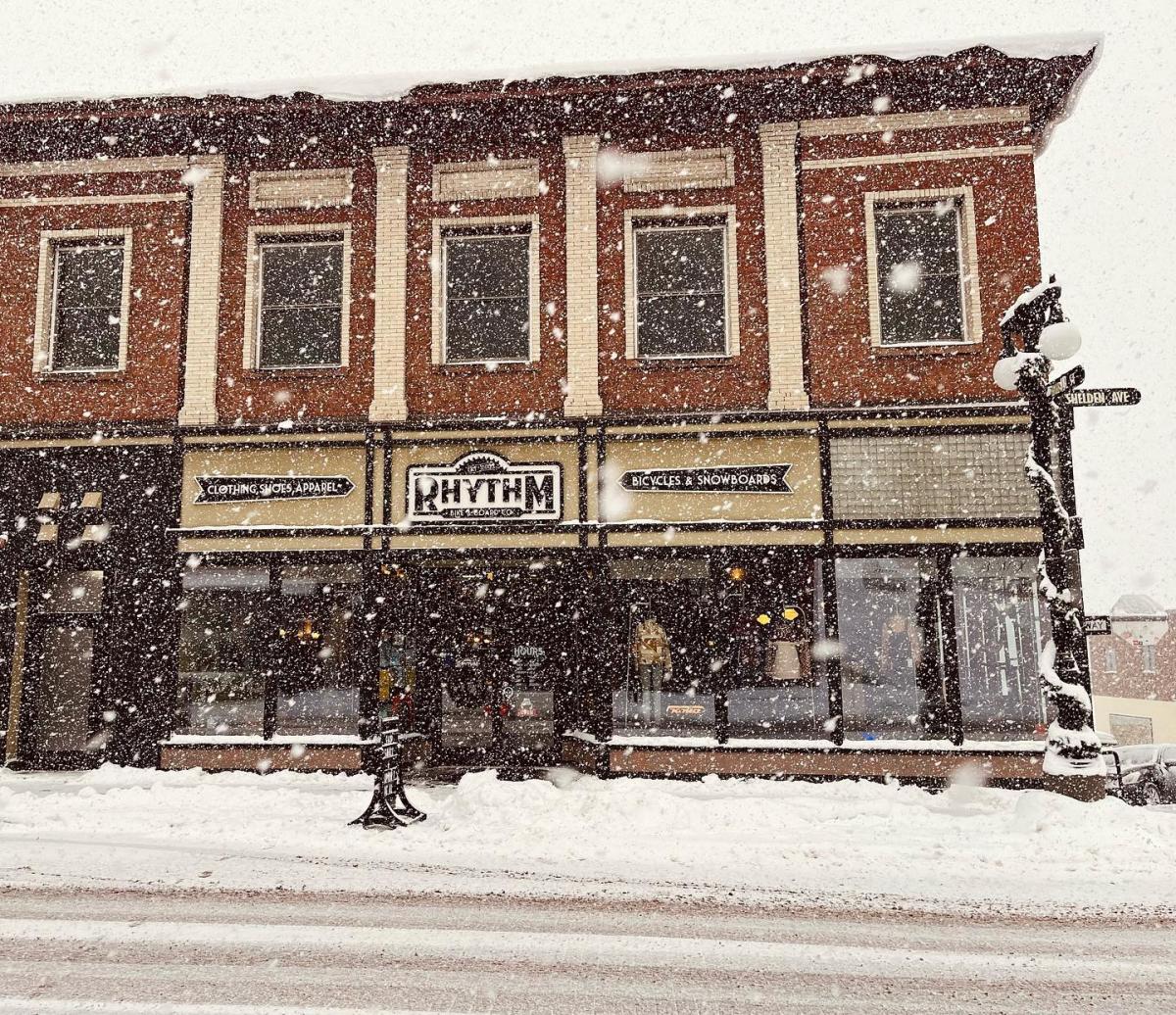 Rhythm Bike & Board Co. will be having a special Jibba Jabba sale during the event! | Photo by Rhythm Bike & Board Co.
Make sure to stop by Rhythm Bike & Board Co. during the event for one of its biggest sales of the year! This Jibba Jabba special clearance sale will feature deals on high quality bikes, boards, and apparel! If you're feeling hungry, Chicago Beefs, The Forge Food Truck, and Keweenaw Coffee Works will all be on site with a variety of food options. 
Chicago Beefs (right next to Rhythm) serves mouth-watering hot sandwiches, pita melts, personal deep-dish pizzas, and even has a variety of vegan options available. Warm up, refuel, and listen to live music on site at Chicago Beefs during Jibba Jabba 2023.
We are excited to announce that The Forge Food Truck will be parked near the course with delicious offerings to fill your tummy. The Forge serves hot pulled pork and brisket sandwiches, the best mac and cheese, and other fan-favorites.
Hailing from Calumet, MI, Keweenaw Coffee Works will be set up inside Rhythm Bike and Board Company. They will be serving hot savory pasties, a Keweenaw culinary favorite. 
Having a good time? Grab a photo at the life-size Jibba Jabba photo frame, and post your pictures to social media using hashtags, #JibbaJabba2023, #YesVisitKeweenaw, #HoughtonMI and #RhythmHoughton. 
After Party
Warm up with us at the Bonfire at The Continental Fire Co., following the awards ceremony. There will be live music, drink specials, and a social gathering with riders, spectators, and organizers of the 2023 Jibba Jabba Rail Jam.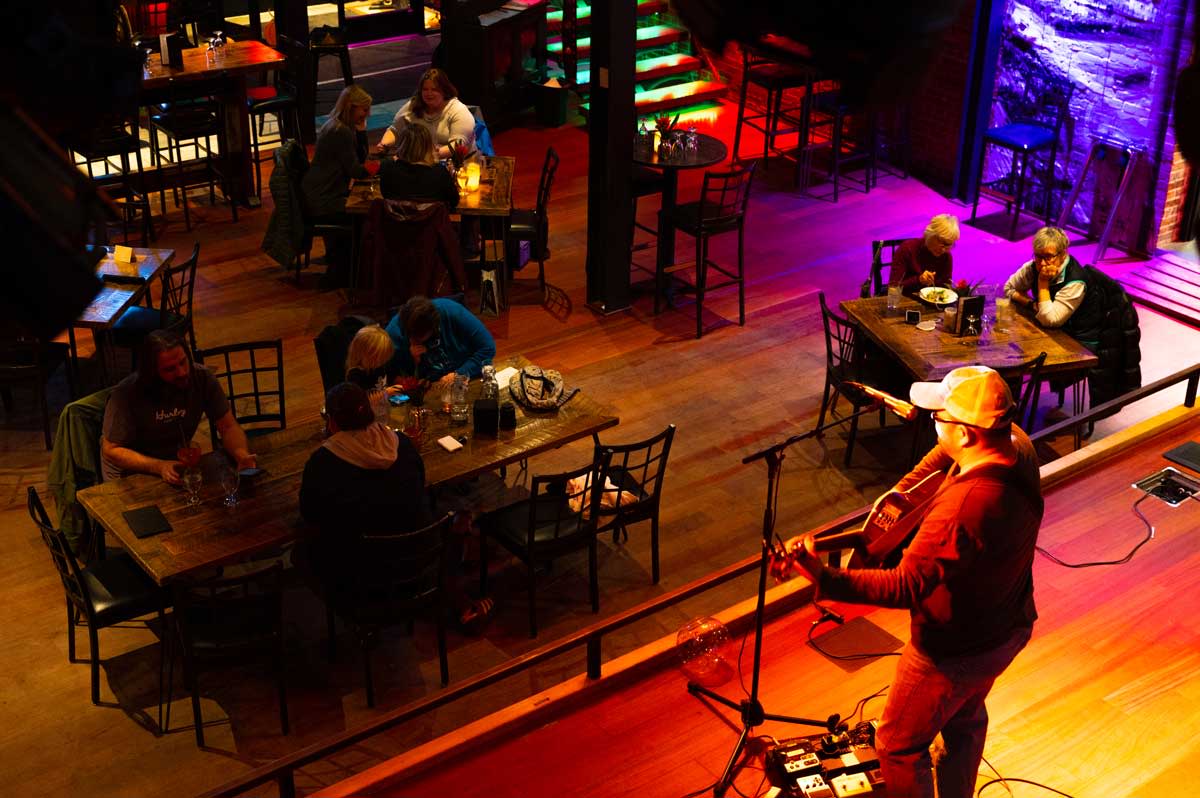 A Jibba Jabba After Party will be held at the Bonfire at CFC, following the awards ceremony.
Jibba Jabba Open Course 
Sunday, February 19th, 2023
Feeling confident in your rail skills? Come back Sunday, February 19th, from 12-3PM to try the Jibba Jabba course for yourself. The course will be open to skiiers and snowboarders of all ages, but all riders must sign a waiver at Rhythm Bike & Board Co. before hitting the rails! Visit Keweenaw & Rhythm Bike & Board Co. will be hosting a Social Media Contest for Day 2 Riders, with the opportunity for riders to win "Keweenaw Cash" and local swag. 
Day 2 Social Media Contest
Do you have what it takes to send it on the 2023 Jibba Jabba Official Course? We want to see!
Here are the official rules: 
1. Skiers and snowboarders riding the Jibba Jabba course on Day 2 must register inside Rhythm Bike & Board Co. and sign a waiver. 
2. Day 2 Riders can enter the Jibba Jabba Social Media Contest by posting a video of their best run on the Jibba Jabba course to their personal Instagram accounts. Don't have a public Instagram Account? Submissions can also be sent in a direct message to Visit Keweenaw via Instagram or Facebook.
3. Post descriptions must include the hashtags #JibbaJabba2023 and #yesvisitkeweenaw. Please remember to tag @rhythm_houghton and @visit_keweenaw, as we will be selecting top qualifiers! 
3. Videos should be submitted in 9x16 format (vertical format). 
How are winners selected?
In the days following the event, Rhythm Bike & Board Co. and Visit Keweenaw will review all event submissions to choose top finalists. Visit Keweenaw will compile the videos from top finalists into a single video that will be shared on social media by Rhythm Bike & Board Co. and Visit Keweenaw. The general public will have the opportunity to comment on these posts to vote on their favorite finalist. After 2 days of voting, Visit Keweenaw will sum up all votes and announce winners of the 2023 Jibba Jabba Social Media Contest. 
Interested in updates, travel tips and quirky information about the Keweenaw? Just sign up for the Keweenaw Explorer, our monthly e-newsletter. Complete the form…