With the Upper Peninsula being in the running for top 10 fall road trip destinations, there's no mistaking that the natural beauty of the Keweenaw should be on your fall bucket list. Between corn mazes, apple picking, fresh farmers markets, and local eats, you could spend the whole week outdoors and come home happy. Whether you are coming for the nostalgic memories this area holds, to experience the history first-hand, or just to see the epic fall colors, the Keweenaw makes for the perfect fall family road trip.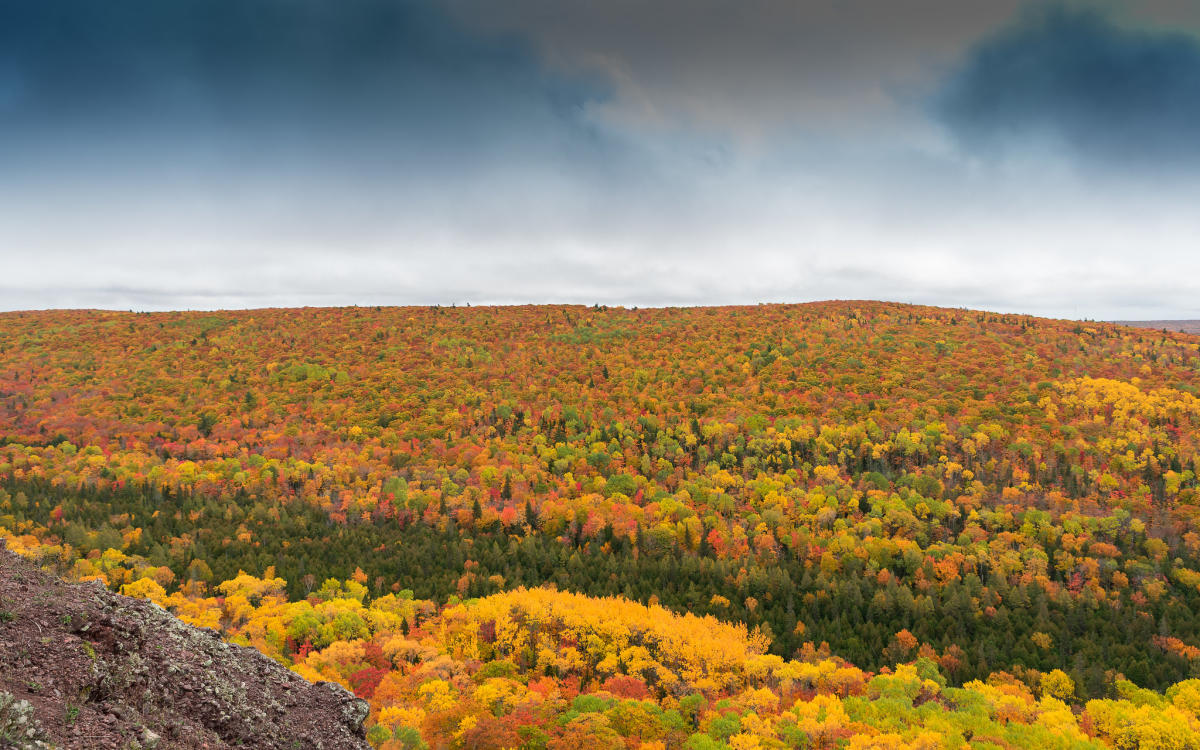 Attend a Fall Event
Fall is one of the best times to attend one of Michigan's annual autumn celebrations. From the perfect weather to the changing leaves, these outdoor events in the Keweenaw area are sure to bring family fun. Check out Houghton's family-friendly Fall Fest which offers plenty of activities, live music and tasty foods downtown at the city's new pier. Kids will love hay wagon rides, face paintings, cider making and more.  
Houghton and Hancock communities come together to celebrate more than 50 countries with the Parade of Nations. Enjoy the parade beginning at Quincy Green and ending at the Dee Stadium in Houghton. Be sure to head into the Dee Stadium following the parade because the international students will be offering the cuisine of their countries for take-out only. 
Close to Halloween, downtown Houghton transforms for trick-or-treating ghouls and goblins for the annual Treat Street Festival. Shelden Avenue gets closed off while businesses pass out candy for a fun and safe trick-or-treat experience. 
If there's one thing that fall is known for, it's fresh apple cider. Learn to press cider with the Keweenaw Historic Society. Hint: apple orchards were often established near mining communities during the Keweenaw's copper rush as early settlers sought to establish food sources.
Support a Local Farm
Show your support for the local farms on the Keweenaw Peninsula this fall by attending farmers markets, pumpkin patches, and corn mazes that dot this charming region. At the farmers markets, you can enjoy fresh produce, seasonal baked goods, children's tents, and so much more. For a full list of farmers markets, be sure to check out the list on the Visit Keweenaw Farmers Markets page.
Meanwhile, wandering through the pumpkin patches and getting lost in corn mazes are fall-favorite experiences for families and friends alike. You can read all about these wonderful farms in our Keweenaw Fall Farm Experiences blog. 
Experience a Fall Hike
You can find a number of wonderful hikes in the area. But if you want to be surrounded by color, then here are a few for your trip itinerary. Engulf yourself in the colors of autumn at the Pilgrim Community Forest near Houghton. If you are up for a longer hike, the hike up to the top of Mt. Baldy will leave you breathless. It's a 6-mile trip from the parking area to the top and back, but it's a very gradual incline and the panoramic views of Eagle Harbor, Brockway Mountain, and the surrounding peninsula will be well worth it. The Nara Nature Trails & Boardwalk are another set of trails that take you through 100 acres of dense forest or wetland.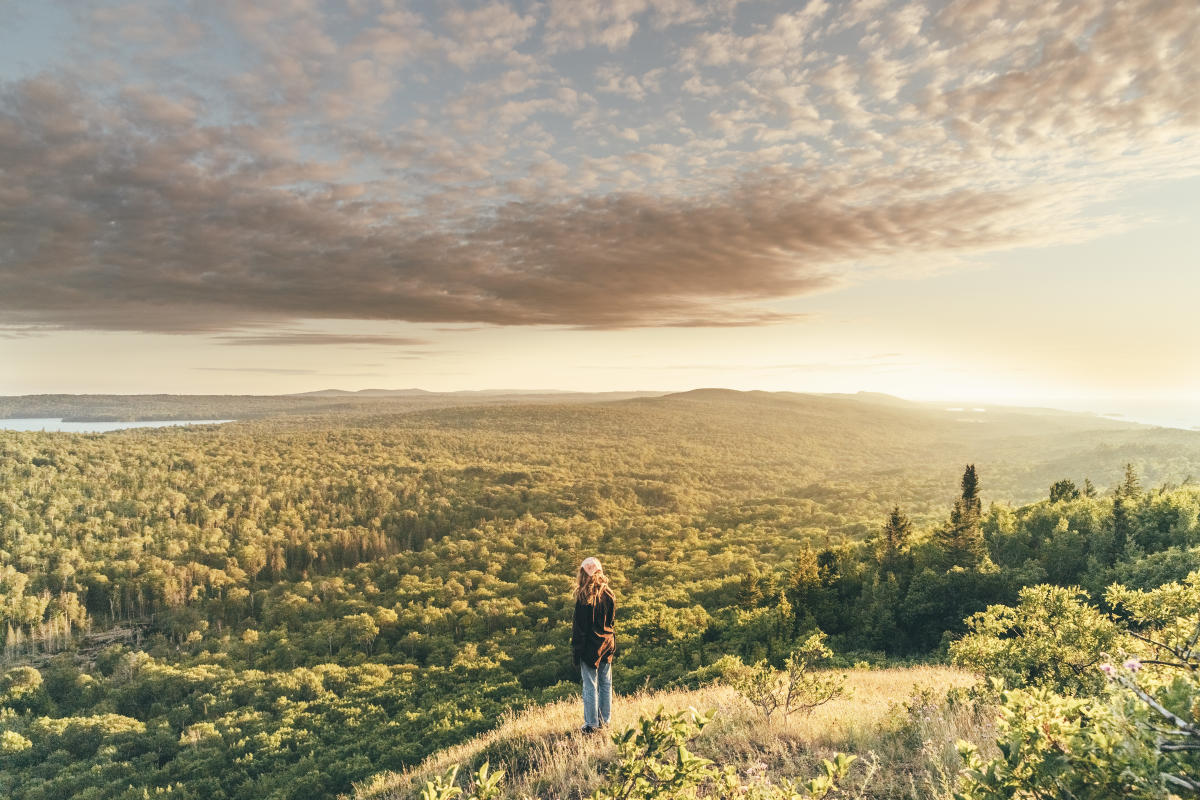 Take a Fall Ski Lift Ride or Aerial Tour
There are two ski hills that open in the fall for a fun color ride: Mont Ripley and Mt. Bohemia. Be sure to call ahead for their specific weekend schedule and hours as they vary. If you want more of a panoramic view, the Isle Royale Seaplane typically offers fall color tours. Stay tuned for dates and tour information.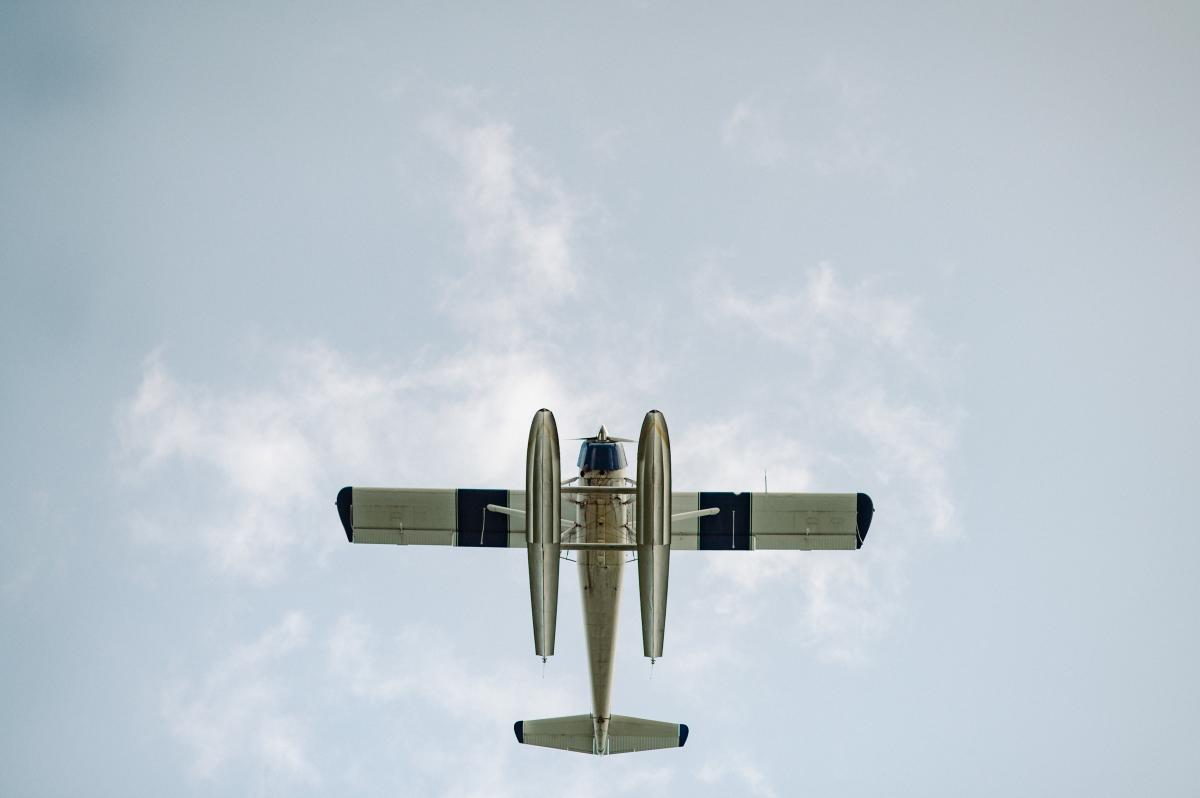 Enjoy Some Delicious Eats
The Keweenaw is full of delicious food from cultural meals to local favorites. For some fall specific favorites, check out these stops: 
Shop at a Farmers Market
If you still aren't satisfied after filling your stomachs at the amazing local eateries, head down to one of the farmers markets in the area for fresh produce, seasonal baked goods, children's tents, and so much more. For a full list of farmers markets, be sure to check out the list on the Visit Keweenaw Farmers Markets page! 
Grab a Fall Beverage
Are you team pumpkin spice latte or apple cider? Either way, we got you covered! Head to Keweenaw Coffee Works for ethical and sustainable coffee in unique Yooper blends or seasonal favorites. Biggby Coffee also brings in local Michigan Apple Ciders every fall. Camp Coffee in Houghton releases delicious seasonal menus. If you're up in Copper Harbor, grab a hot spiced cider at the Brockway Inn & Coffeehouse. Or, check out many of the other amazing local coffee shops to see what their seasonal treats are!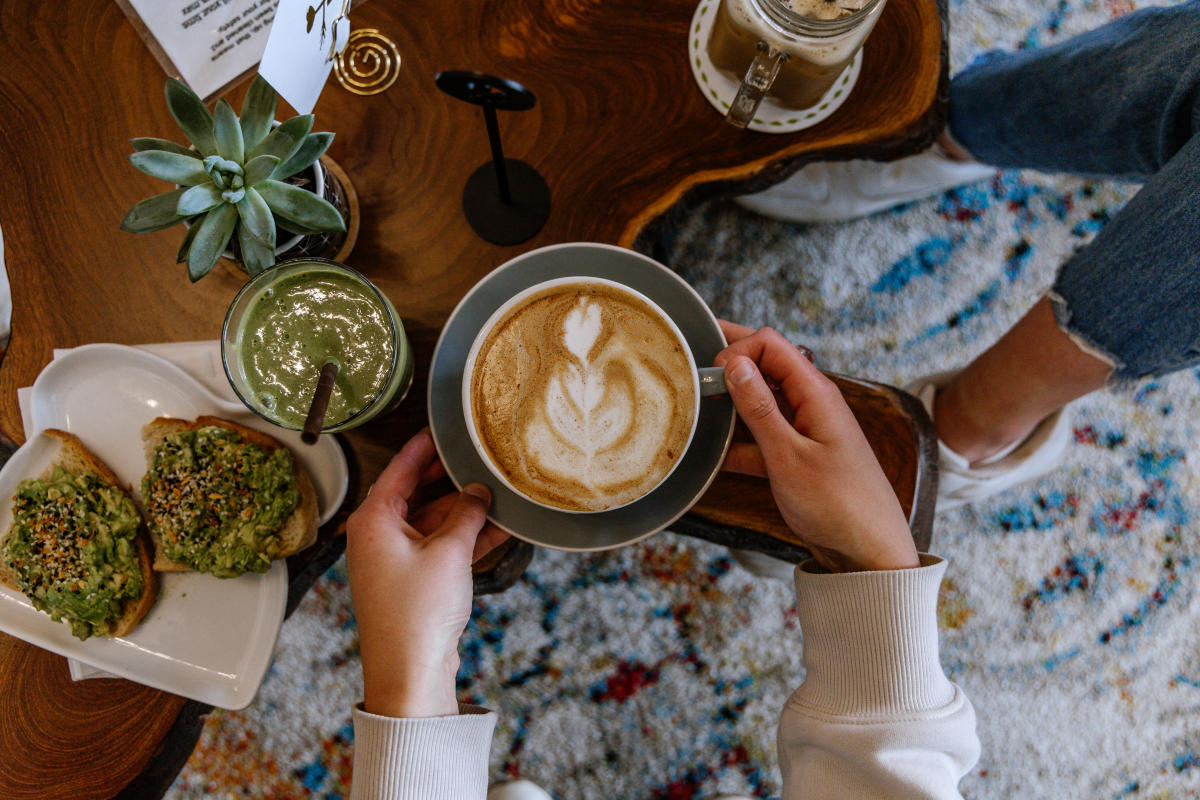 Chart a Scenic Drive
Whether you get out into nature or just witness it from the car, the Peninsula has a number of stunning scenic drives to enjoy. I would start at the Covered Road near Redridge. It is a dirt road located just west of Houghton off the Houghton Canal Road. The Covered Drive is an 18-mile-long segment of US-41 from Delaware to Copper Harbor. Brockway Mountain is another well-known scenic drive ending with panoramic views. Lastly, the entirety of M-26 has stunning views of tree covered roads to Lake Superior shoreline. Find our Ultimate Keweenaw Fall Scenic Drive here.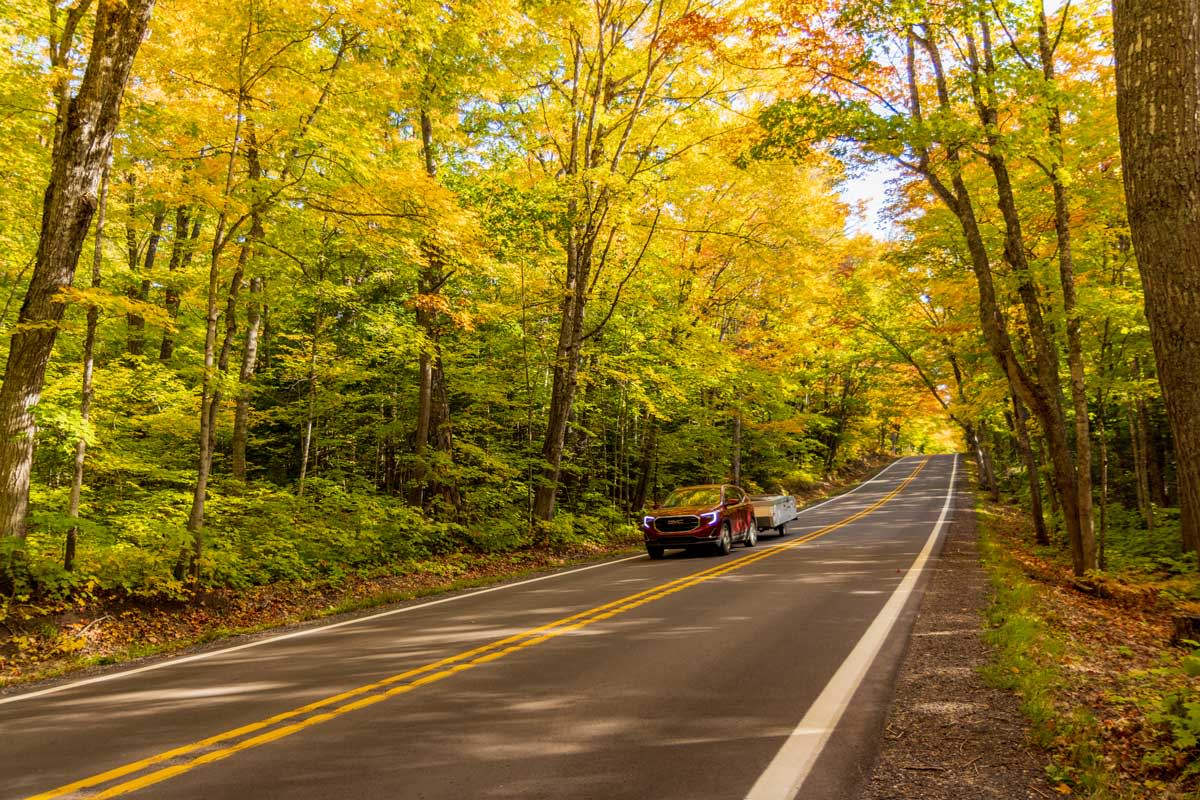 Explore a Waterfall 
The fall rain in the Keweenaw brings life back to the waterfalls, making them a must stop on your fall family drive. There are a few roadside waterfalls to add to your list: Eagle River Falls & Dam, Jacob's Falls, and Haven Falls. The Hungarian Falls isn't right along the side of the road, but the wooded trails surrounding the falls make for another perfect fall hike.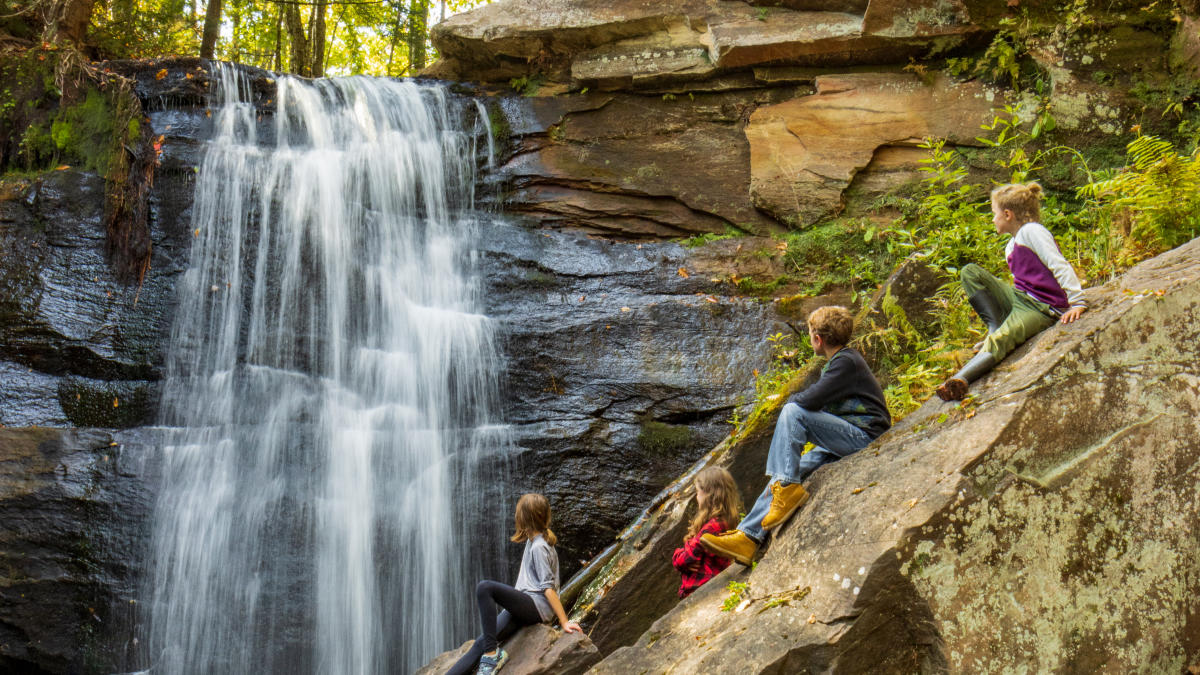 Stop at a Local Brewery
For the moms and dads, stop into Keweenaw Brewing Company for $3.50 local pints. Be sure to bring your own food for a sit-down, cozy experience (children are allowed in the building and the KBC also has a tasty selection of root beer and other non-alcoholic options). Michigan House Cafe & Red Jacket Brewing Co. in Calumet serves several beers, historic charm, and excellent food. To complete your beer crawl, swing into Brickside Brewery in Copper Harbor and be sure to ask the bartender for their recommendations!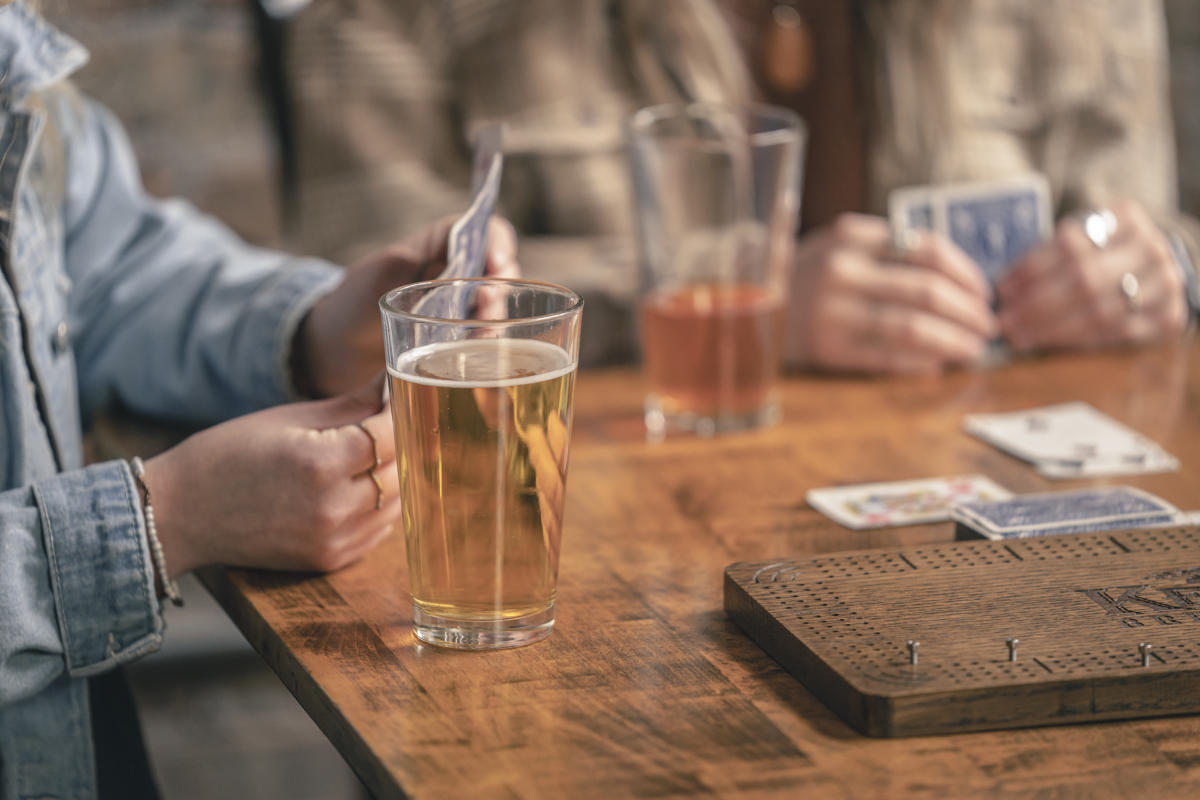 View the Night Sky
Test your hand at viewing the northern lights at the Keweenaw's newest International Dark Sky Park headquartered at The Keweenaw Mountain Lodge. Head to the top of Brockway Mountain, or to one of the other splendid dark sky viewing locations, to try and catch a glimpse of the Aurora. If you don't see them, that's okay. Sit back and enjoy the Milky Way or test your knowledge by spotting various constellations. 
Watch a Football Game
Bring back the nostalgia of fall by tailgating or enjoying a football game at Michigan Technological University. Are you an alumni? Be sure to show your alma mater some pride!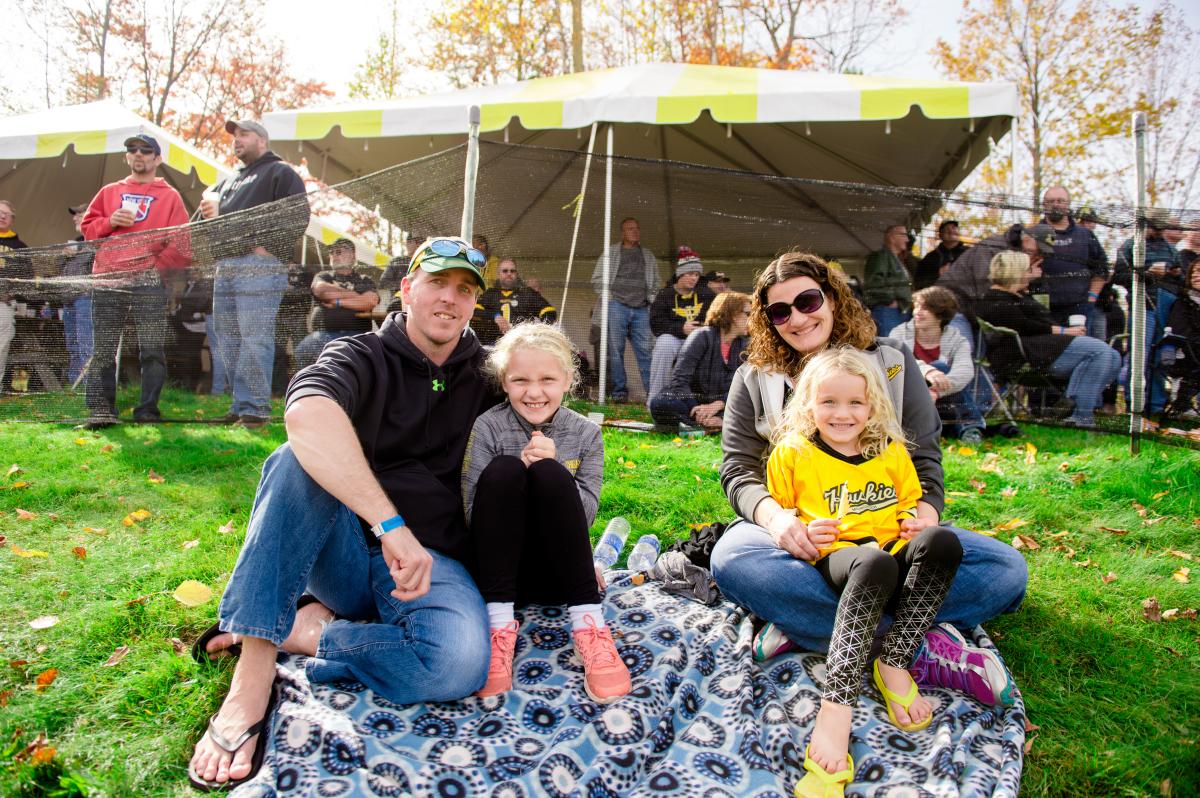 Plan a Day Trip
There are a number of amazing day trips from the peninsula as well! Head over to the Porcupine Mountains for the stunning view of Lake of the Clouds lit up with autumn colors or hike the wonderful trails, such as the Escarpment Trail. Or, you can visit Bond Falls scenic site, Agate Falls scenic site, Canyon falls scenic site, and the Sturgeon River Area to see these wonderful waterfall areas surrounded by fall colors.
However your fall family road trips may look, the Keweenaw Peninsula is sure to have it all. 
Interested in updates, travel tips and quirky information about the Keweenaw? Just sign up for the Keweenaw Explorer, our monthly e-newsletter. Complete the form…