Let's be honest: No matter where you go, it's nearly impossible to guarantee witnessing the Northern Lights. Many dream of viewing the majestic bands of light dancing across a star-filled night sky. But very few ever get to see it in-person.
It just so happens that if you're in the continental United States (sorry Alaska and Hawaii), the Keweenaw Peninsula might be your best bet to catch this phenomenon caused by solar flares and Earth's magnetic field.
WHAT MAKES THE KEWEENAW PENINSULA A GREAT PLACE FOR NORTHERN LIGHTS VIEWING?
The rationale is pretty simple:
The closer you are to the North Pole, the better you are. The Keweenaw happens to be pretty close to the Candian border (especially Isle Royale).
You need dark skies. So avoiding the big city lights is a must. Given that Copper Harbor is about as far away as you can get from a US interstate, I think we've got that covered. Plus, shorter days mean less sunlight and more opportunities to view the Northern Lights.
You need unobstructed views of the horizon at this latitude. So avoiding forest lines, towers, and mountain ranges (unless you're on top of them) is necessary. Luckily, the Keweenaw has hundreds of miles of unobstructed Lake Superior shorelines facing north.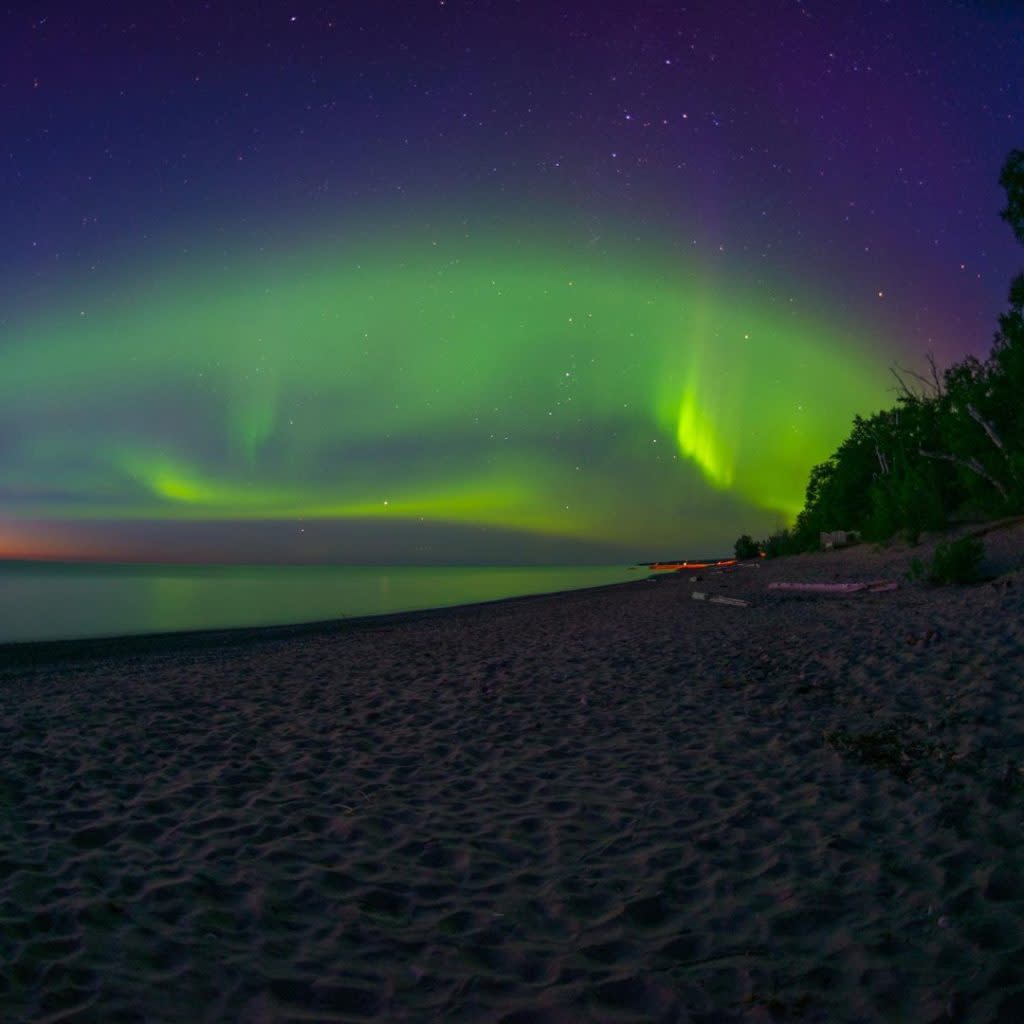 Photo credit: @eahackne. Northern Lights over Calumet Waterworks Park.
OUR PRO TIPS
So now that you know that the Copper Country is the place to go, how can you up the chance of viewing these elusive lights?
1. GET YOUR TIMING DOWN
According to our good friends at Michigan Tech, you're more likely to see the Northern Lights between August and April, with the peak months being April, October, and November. Those kids are crazy smart, so I'll trust them on this.  That doesn't mean you can't see them at other times of the year (solar flares don't keep a calendar), but this is prime time.  Bonus: leaf-peeping season and waterfall seasons also happen around the same time.
2. SIGN UP FOR ALERTS
There are a lot of great, free websites and mobile apps that communicate when the Northern Lights can likely be viewed. Many will send you notifications, text messages, or emails to tell you if something's happening. Here are a few websites that can help:
3. FIND YOUR SPOT
As stated above, there are a bunch of places to choose from to wait out the lights. Again, head north away from light pollution and be sure you have an unobstructed view of the northern horizon. Here are a few to get you started: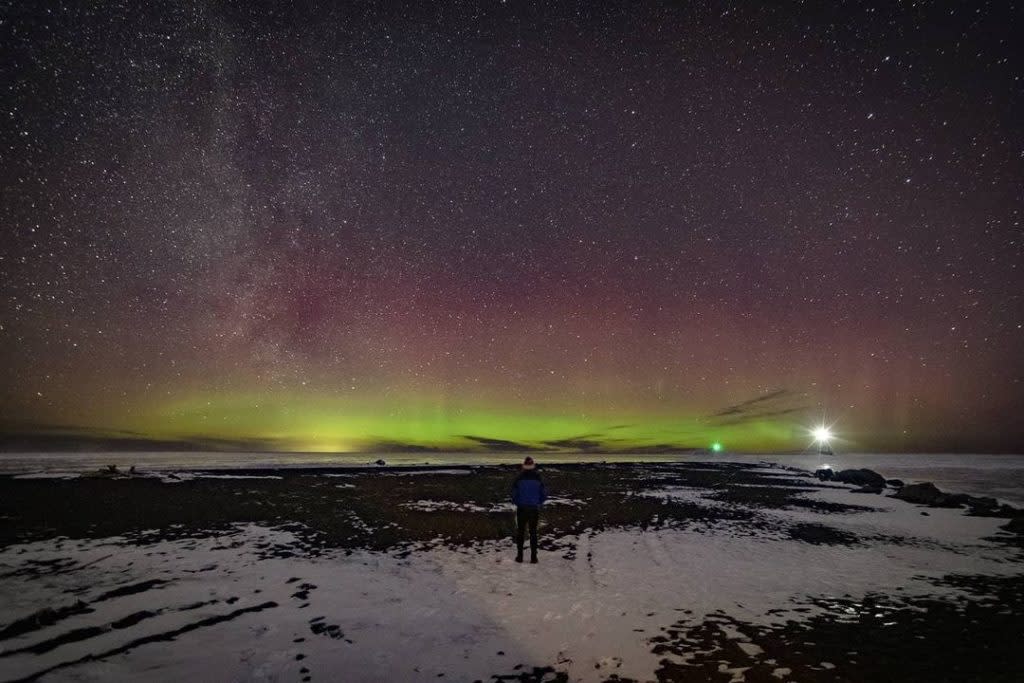 Photo credit: @nathanfrazier_20. Aurora at Breakers Park.
4. EMBRACE THE DARK-SIDE
Seriously, take a moment to really look up, and enjoy a clear night sky. For many, this is a rare experience even absent an aurora. Bring a constellation guide and have fun stargazing. The universe truly is a spectacular sight to behold.
5. DON'T GIVE UP
Honestly, no matter what the forecasts say, sometimes it just doesn't happen.  But with some persistence and a bit of luck, you'll be rewarded with one of nature's most memorable experiences.