Most visitors to the Keweenaw know of McLain State Park or Fort Wilkins Historic State Park, both north of the Lift Bridge.  However, there's another great option right along M-26 that many people zoom right by: Twin Lakes State Park.  Not only does the park itself have quite a bit to do, there are many other local attractions that together make for an exciting day trip (or two!) from Houghton.
We've gathered together some of our favorite options in this day trip guide.  Whether you're looking for a relaxing day at the beach or a quiet hike in the woods, the Twin Lakes area has something for you and your family.  Check it out!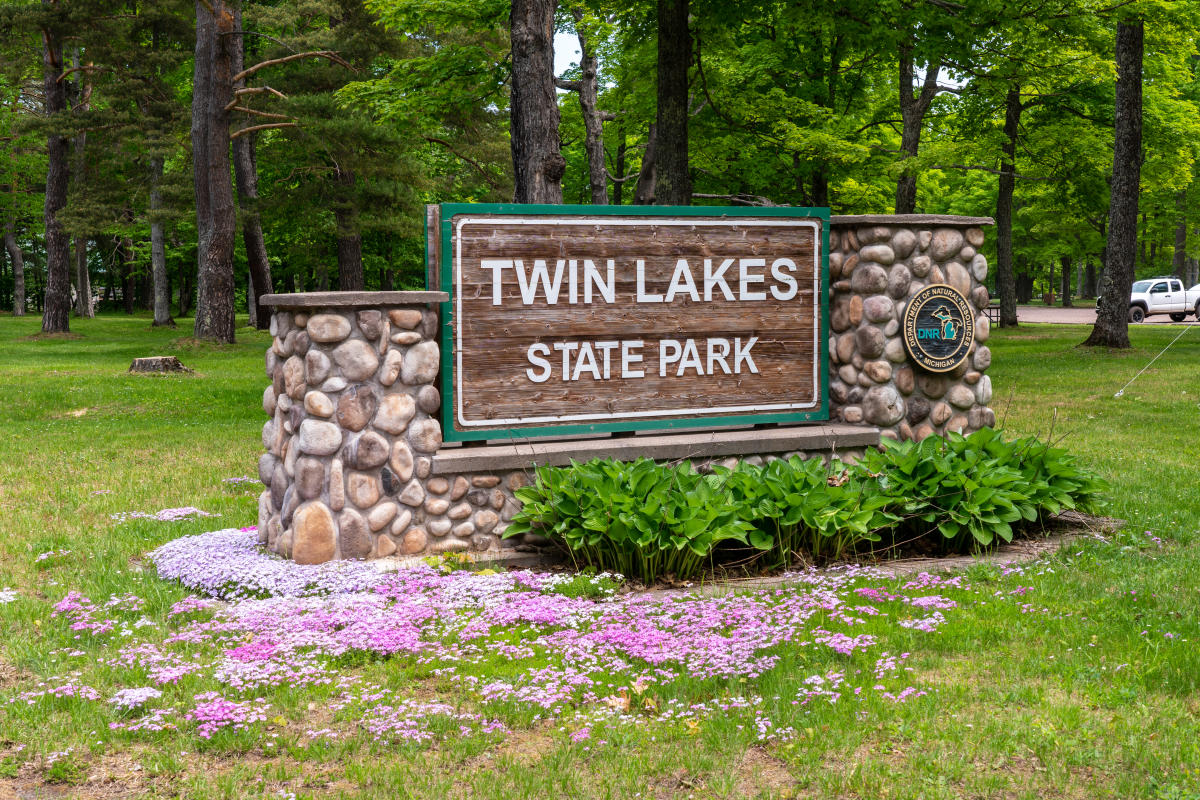 Twin Lakes State Park is a beautiful place to spend an afternoon, and there are many things to do nearby.
Visit Twin Lakes State Park
Let's get the main attraction out of the way first.  Twin Lakes State Park may not be on Lake Superior, but Lake Roland and Lake Gerald are still scenic spots to go for a paddle or leisurely boat ride.  The park has a boat launch as well as a family-friendly beach with a playground alongside.  No need to worry about cool lake temperatures or big waves here!  There are more than enough picnic tables for even the largest group.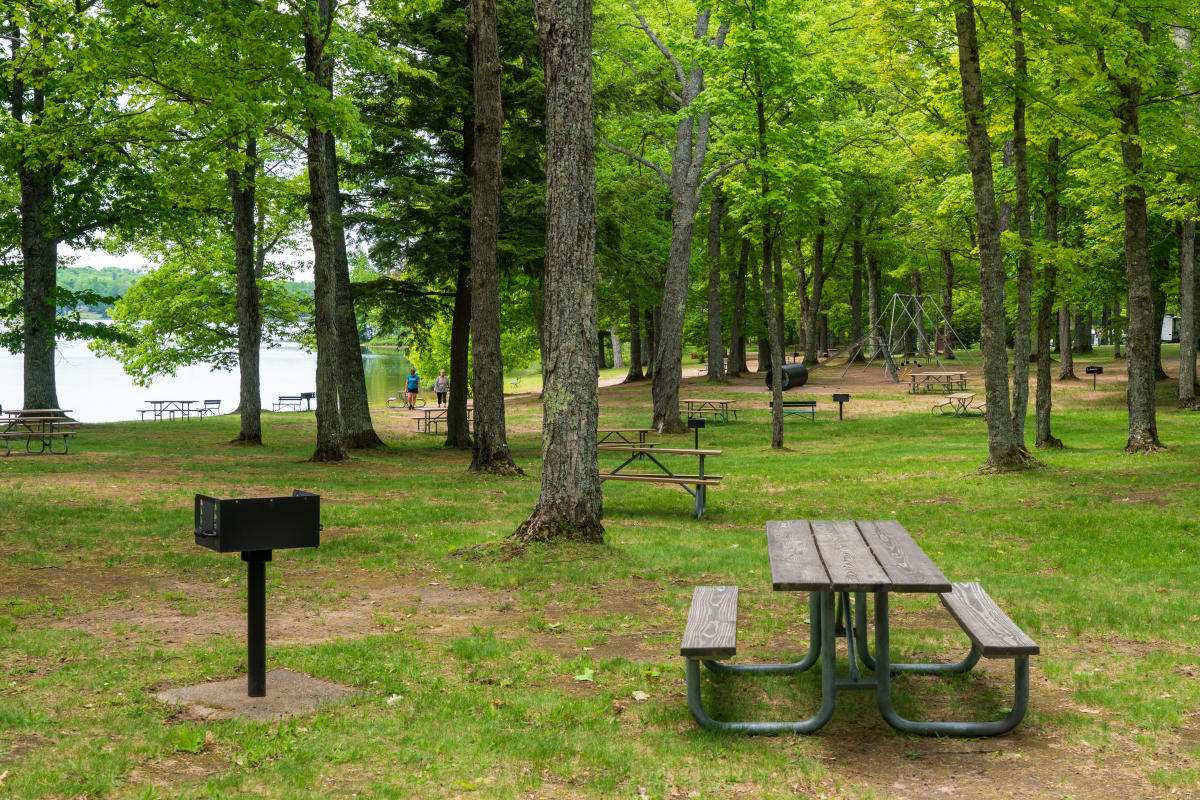 Twin Lakes State Park has all the amenities necessary for a fun family picnic. 
Twin Lakes State Park also has a meandering nature trail that's a gem hiding in plain sight.  It starts right across the street from the main entrance and is easy to moderate in difficulty.  It's around 1.5 miles long and winds through towering maples, oaks, and hemlocks that haven't been logged in generations.  It's absolutely worth checking out and will take 45-60 minutes to complete the loop.  Not many hiking trails in the Keweenaw are as serene as this one on a quiet day.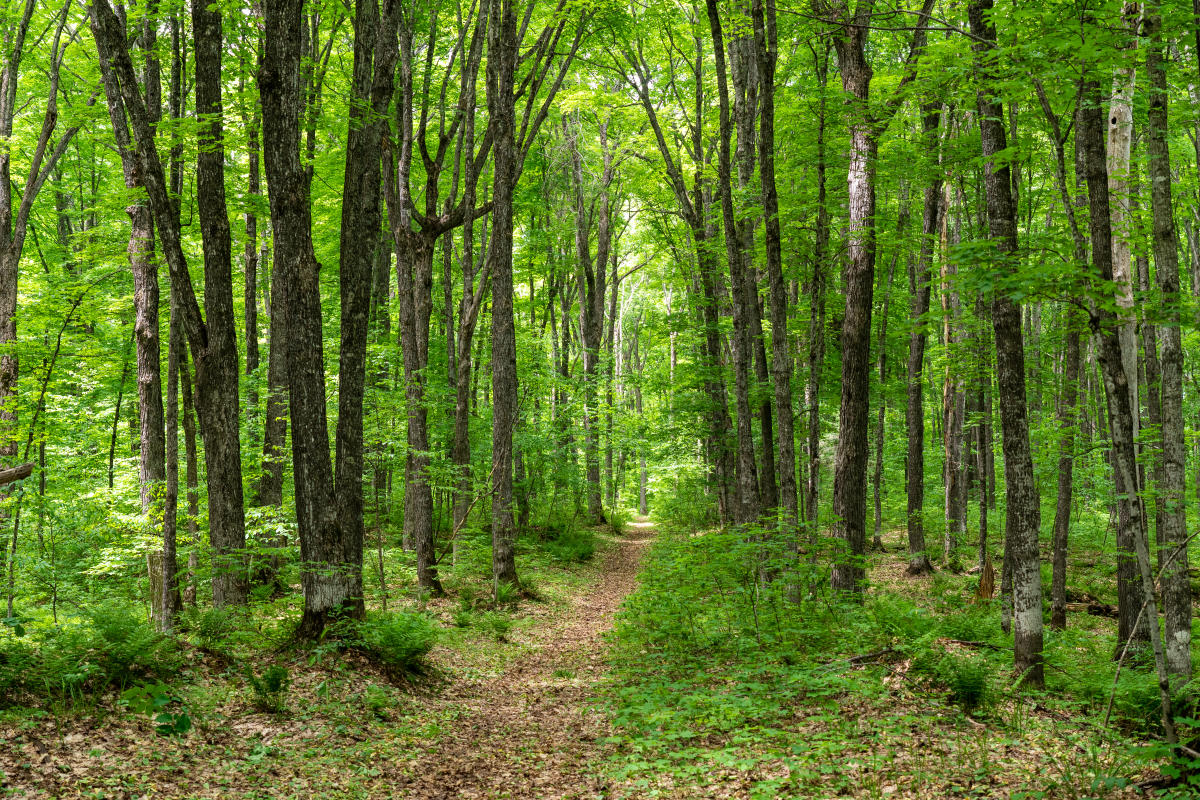 The park includes a scenic 1.5-mile hiking trail that offers a quiet and serene nature experience. 
Wyandotte: 9 Holes and a Waterfall
Right around the corner from the State Park is Omer's Golf Course. Its 9 holes are among the most remote in the Keweenaw, but don't count it out just because it's far from home!  You'll find a gently rolling par-35 course with plenty of challenges to keep you on your toes.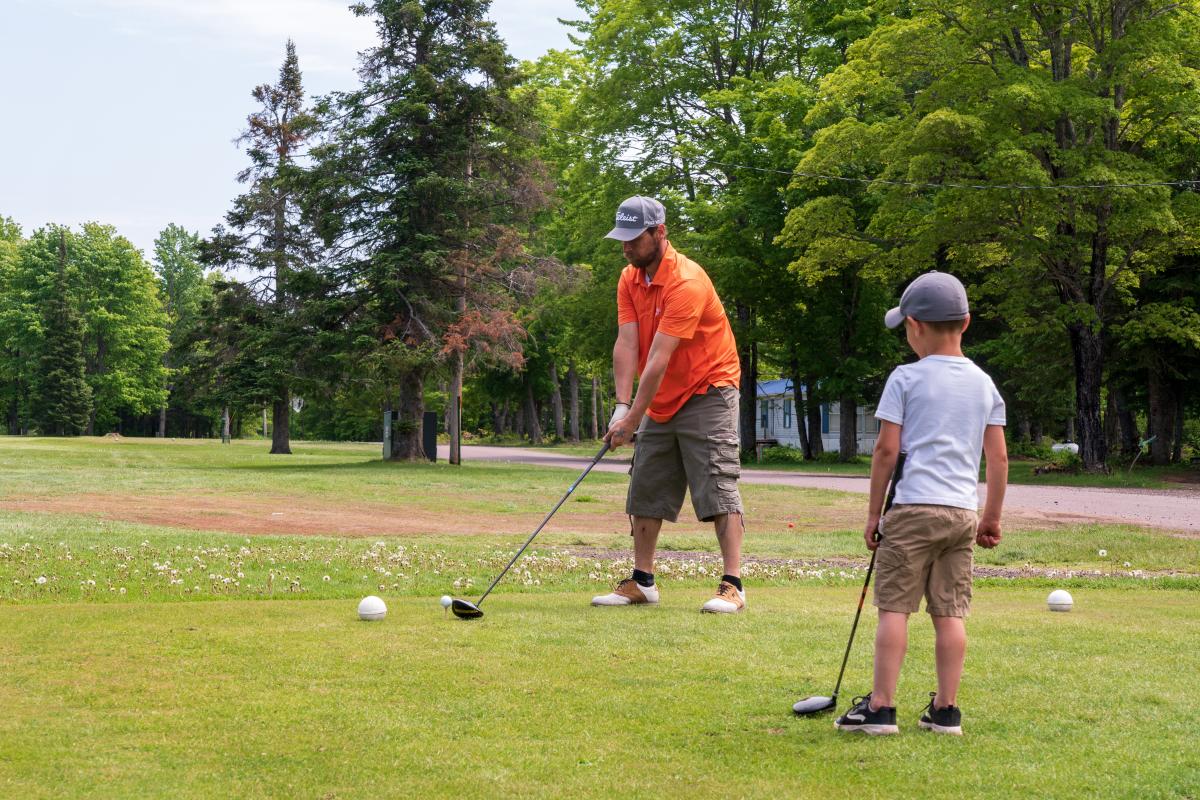 Omer's 9-hole golf course is the perfect place to stretch your legs for a game. 
Just beyond the golf course you can find Wyandotte Falls.  The Misery River drops over and through a rocky outcrop buried beneath a shady hemlock forest.  Water levels fluctuate depending on the season so be sure to check back frequently for a variety of flavors at this easy-to-access waterfall. You can knock this one out in about 20 minutes.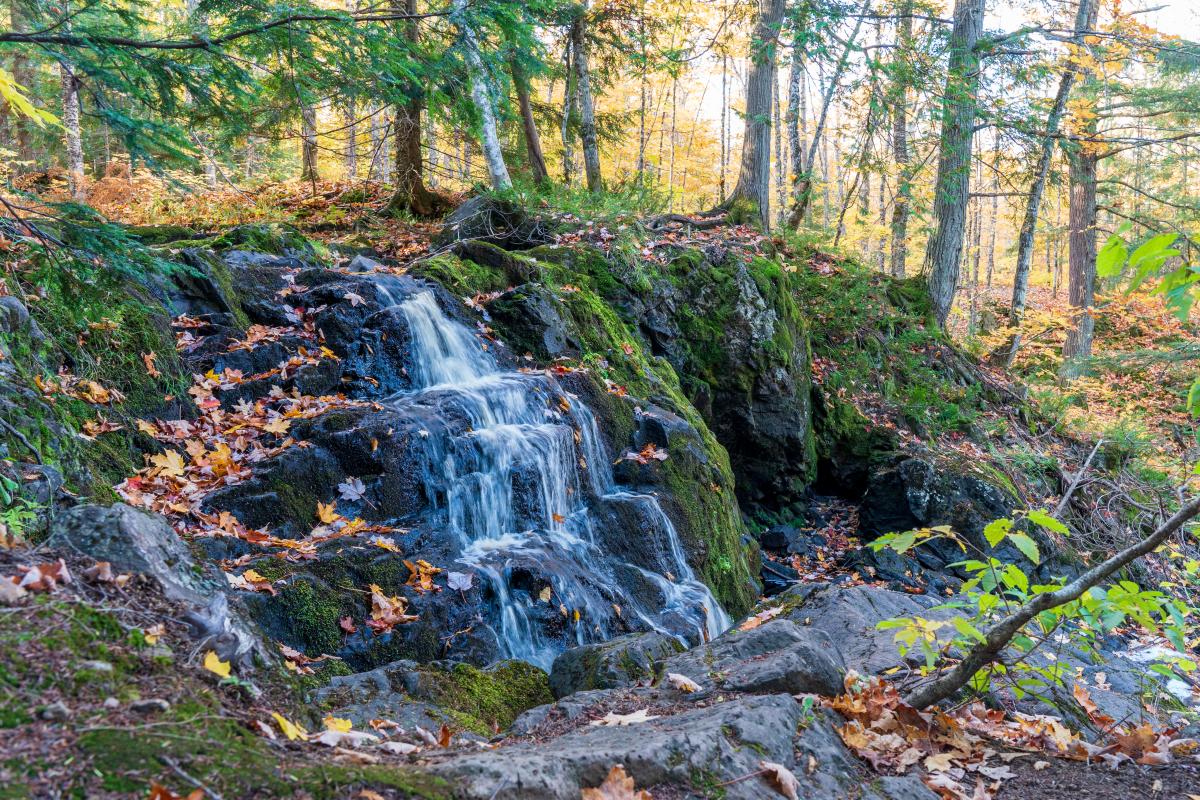 Stop by Wyandotte Falls and enjoy the trickling sounds of water over rugged basalt rock. 
Paddle On the Local Lakes
There are several other lakes to paddle on in the area if you've got a canoe, kayak, or paddleboard.  Some have wild, forested shorelines while others have homes and cabins around them.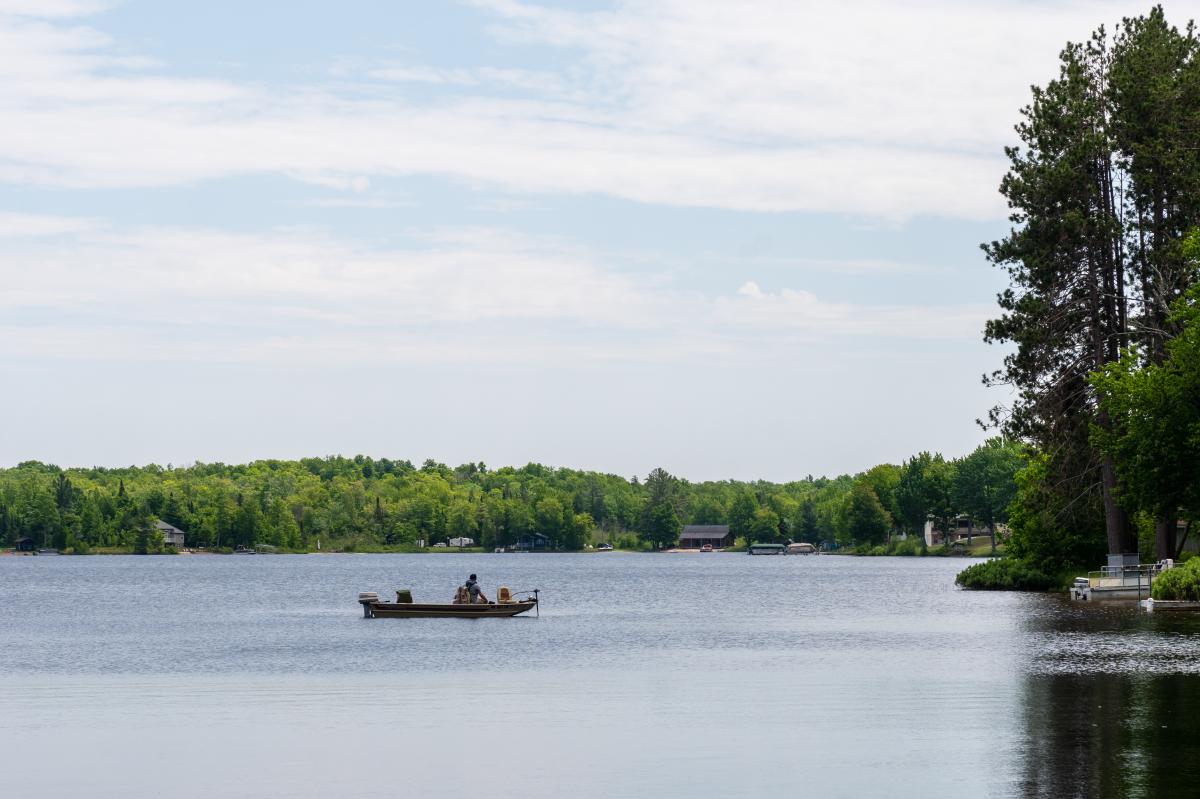 Twin Lakes area is a great place for boating and fishing. 
All are public  and located within 15 minutes of the State Park.  Here's a brief synopsis of each.
Sandy Lake: This is the biggest of the 'satellite' lakes and the one with the most development.  A boat launch in the southern corner provides access to the lake, which winds around with many scenic lobes to explore.  The vast lily pad collections here are host to all sorts of insects, turtles, and frogs.

Clear Lake: They're not kidding, this one is super clear!  There are often loons on this lake and plenty of nature to check out while you paddle around.  A launch point can be found in the NW corner along with a small picnic area and beach.

Horseshoe Lake: Located right across the street from Clear Lake, this lake is the smallest on the list and has a more natural feeling.

Emily Lake: Although this one has a State Forest Campground on it, the rest of the lake is totally wild.  It's prime for nature watching because there are many nooks and crannies to explore, as well as adjacent wetlands that are magnets for wildlife.  The launch point is on the south side of the lake.

Pike Lake: Although the forest ringing this lake is a little more swampy than at Emily Lake, Pike Lake still makes for a great paddling spot.  Traffic will be lower without the campground and you'll likely be the only one there during your visit.  Access is a cinch from the launch point on the eastern shore.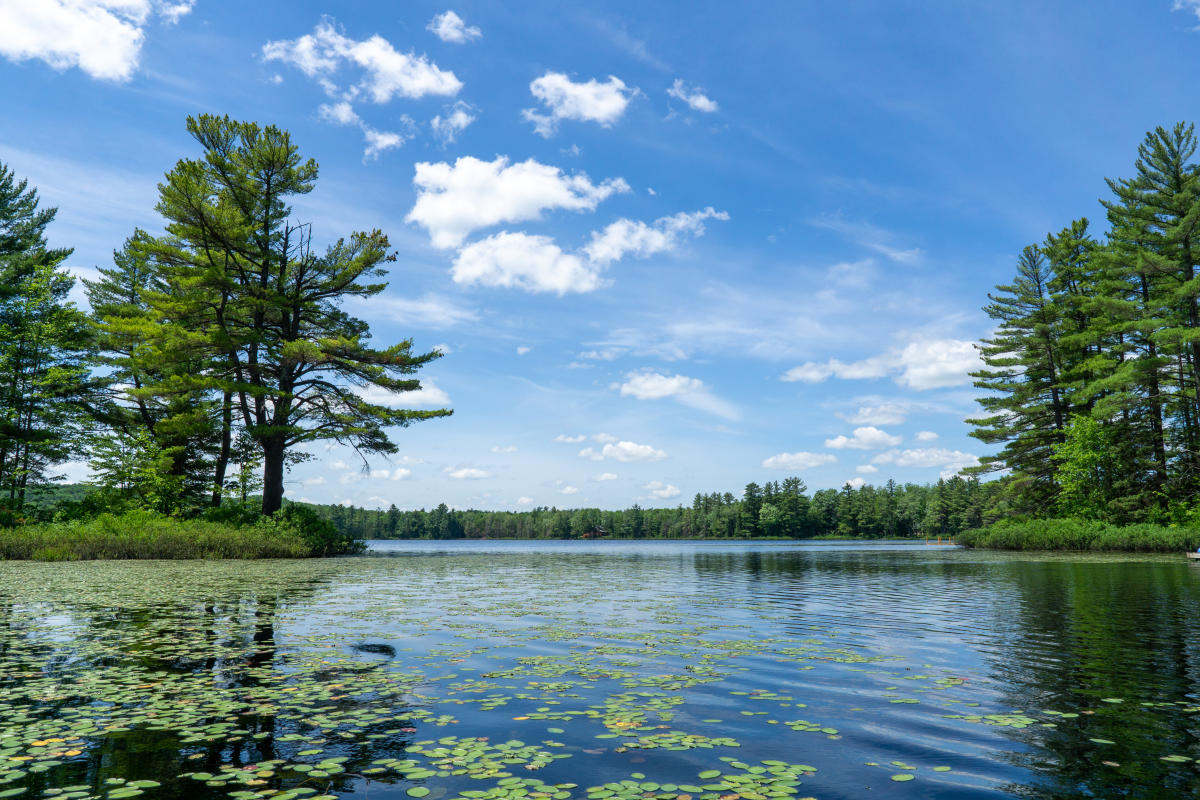 Sandy Lake is full of lily pads that create the perfect habitat for frogs, turtles, and a variety of insects.
An Afternoon at the Beach
There are few beaches as extensive in the Keweenaw as those found at Misery Bay.  You have multiple options along this miles-long beach (yes, MILES) on Lake Superior.  Towards the western and middle portions of the beach you'll find beautiful white sands that are ideal for kicking back in the sun.  Sandbar frisbee, anyone?  The more northern sections at Agate Beach are a rock pickers' paradise.  Agates, Yooperlites, and more can be found out here, not to mention nearly unlimited rock skipping potential. Given how lengthy it is, there's almost no chance that it'll feel crowded even on the warmest summer days.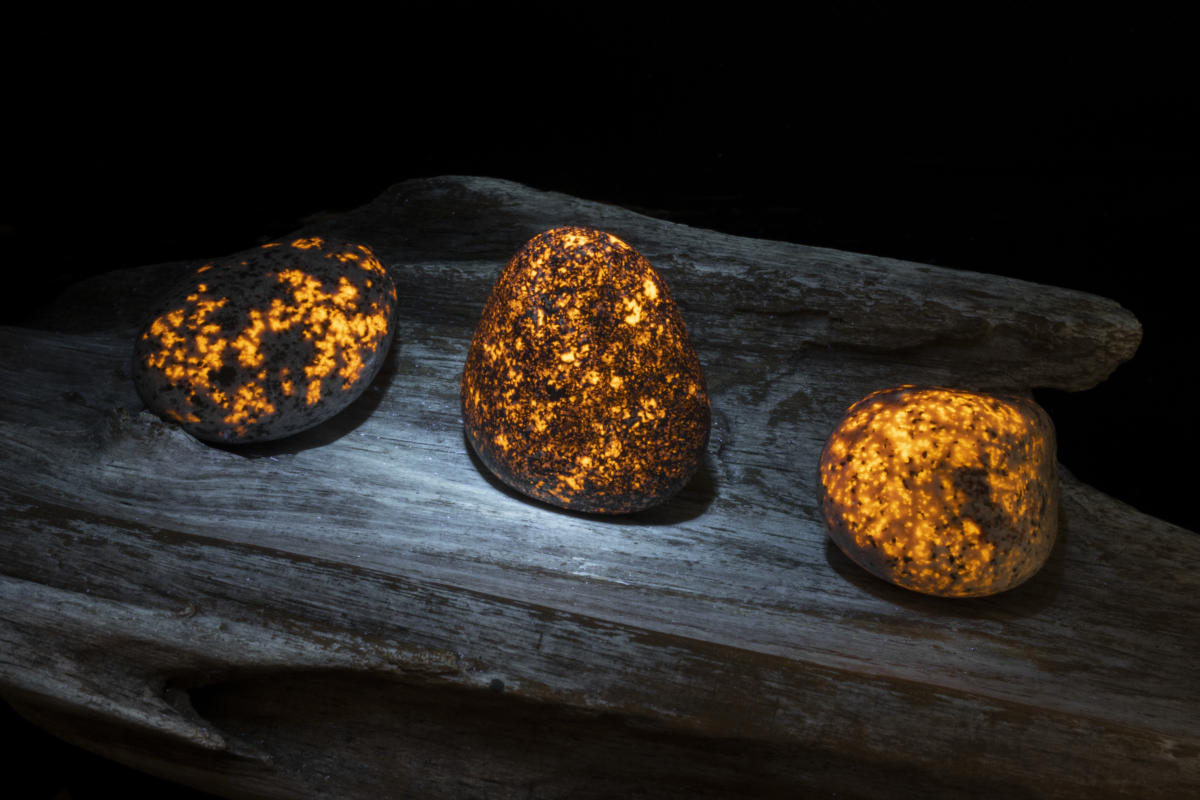 Grab your UV Flashlight and hunt for the infamous glowing Yooperlites at Agate Beach. 
Explore the Ghost Town of Winona
The once-bustling community of Winona can be found just down the road from Twin Lakes.  The town today has just under a couple dozen residents (as noted by the sign), an old wooden school building, and the ruins of copper mines that once fueled its rise.  Empty streets lead off into the forest, giving you a glimpse of how large the town once was.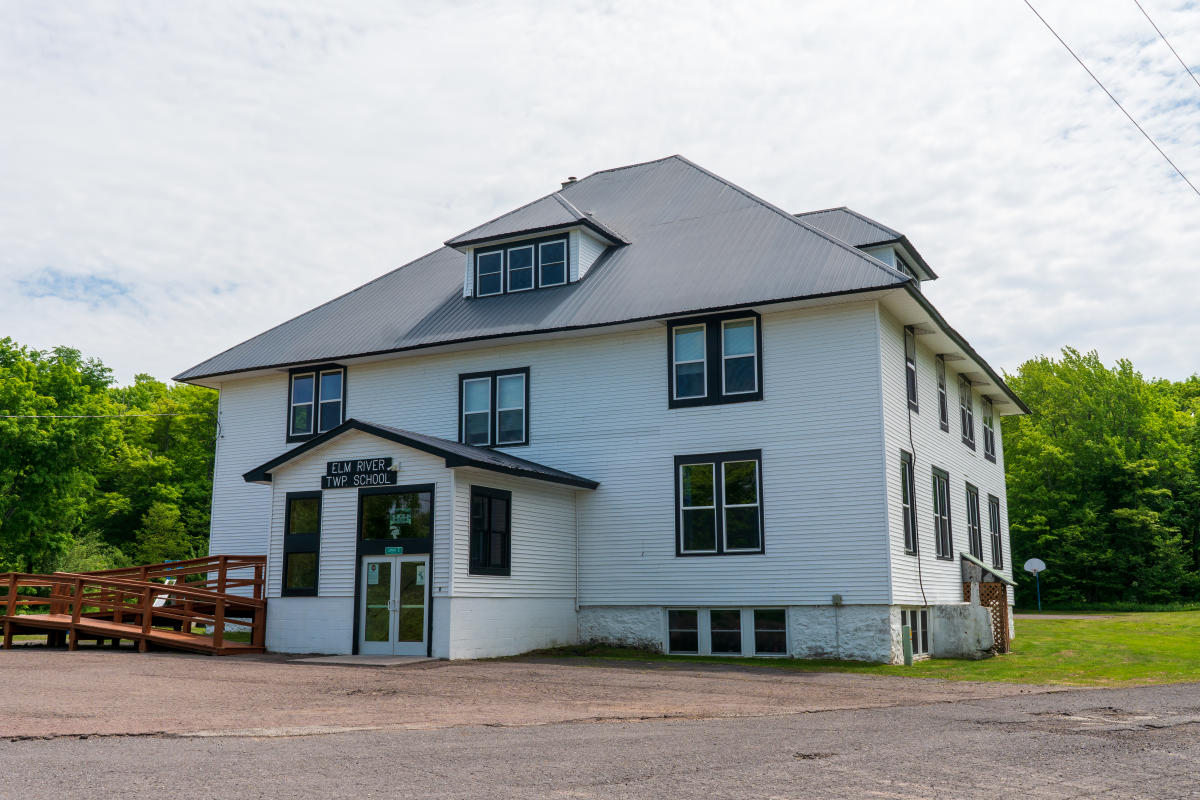 Just a few residents remain in the once bustling town of Winona. 
Fuel Up at Krupp's
The pasties are always hot at Krupp's!  This mini-mart in the middle of nowhere is a go-to spot for those who are looking for one of the Keweenaw's top pasties.  Make sure to stop in and pick up some snacks and souvenirs as you adventure around the neighborhood.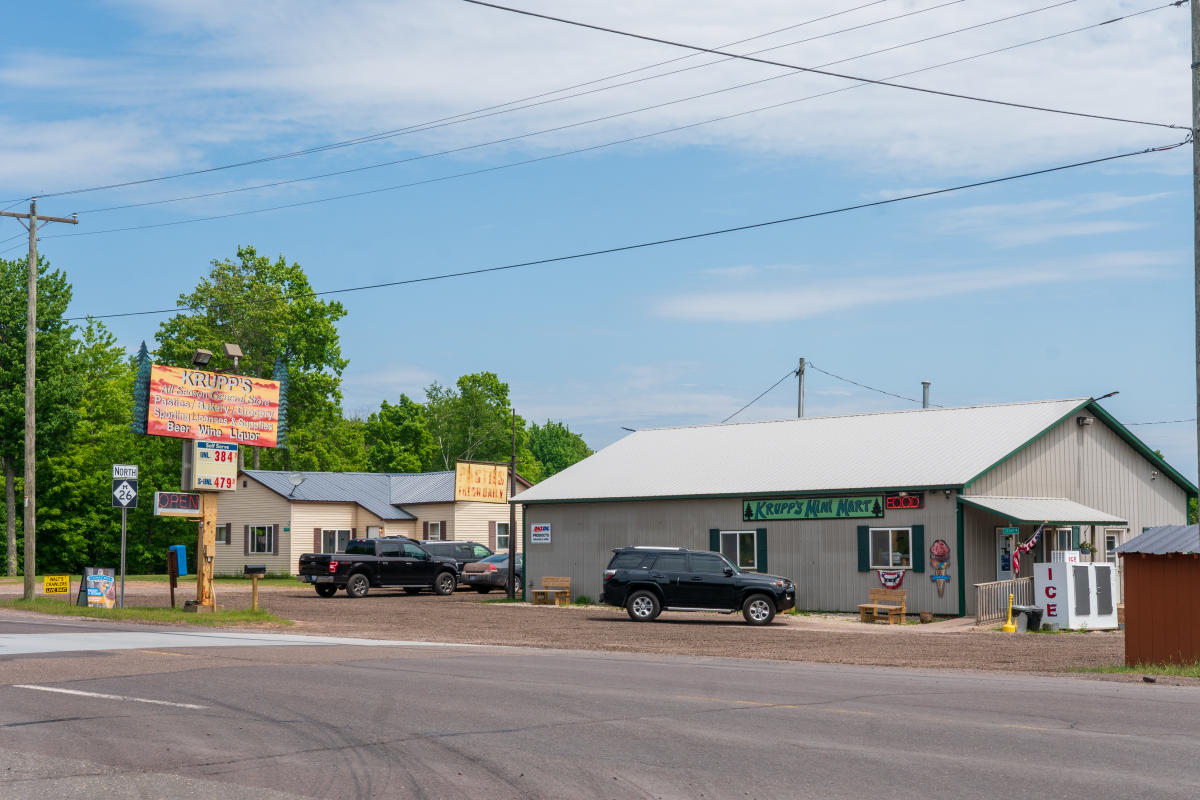 Krupp's Mini Mart is known for it's delicious pasties. This small store also has just about everything you need for your adventures. 
Go For a Ride
Twin Lakes is smack dab in the middle of the Bill Nicholls Trail, one of the main ORV thoroughfares through the Copper Country.  You can easily ride down into Mass City and beyond to the southwest, or head north into the heart of the Keweenaw before making your way to Copper Harbor.  Twin Lakes is a great pit stop no matter where your journey takes you.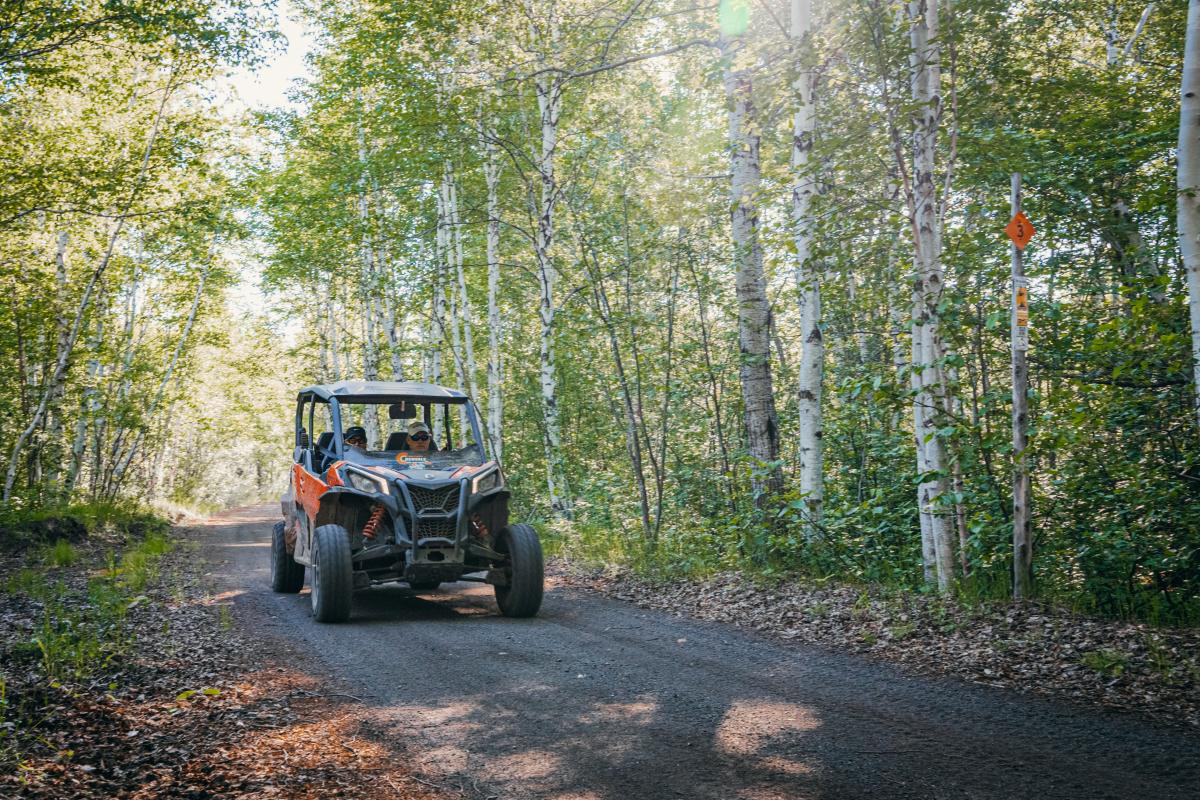 Twin Lakes is smack dab in the middle of the Bill Nicholls Trail, which runs all the way to Copper Harbor. 
Check out additional day-trip adventures here. 
Interested in updates, travel tips and quirky information about the Keweenaw? Just sign up for the Keweenaw Explorer, our monthly e-newsletter. Complete the form…